Venezuela: Cuban agents brutally beat arrested adolescents, use them for target practice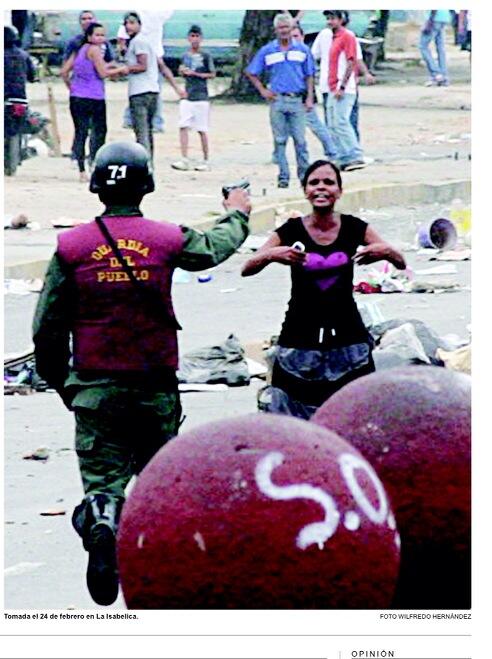 Via Maduradas (my translation):
ATROCIOUS! GNB (Bolivarian National Guard) and Cuban agents use arrested adolescents as target practice

On her program La Tarde on NTN24, journalist Idania Chirinos interviewed defense attorney Genis Navarro who told the story of how three adolescents arrested during protests in Merida were victims of the most "brutal" aggression.

Navarro explained that the youngsters said the agents tried to force them into confessing acts they had not committed. "They made us kneel down and raise our arms so they could then shoot us with rubber bullets all over our bodies."

According to Navarro, the arrested adolescents said that "some of the agents, who had Cuban accents and were hooded to hide their faces, beat their heads and their mouths in an attempt to severely injure their tongues. They stripped them of their clothes and used them as 'target practice.'"