Cuba's princess Mariela Castro speaks again, this time in Uruguay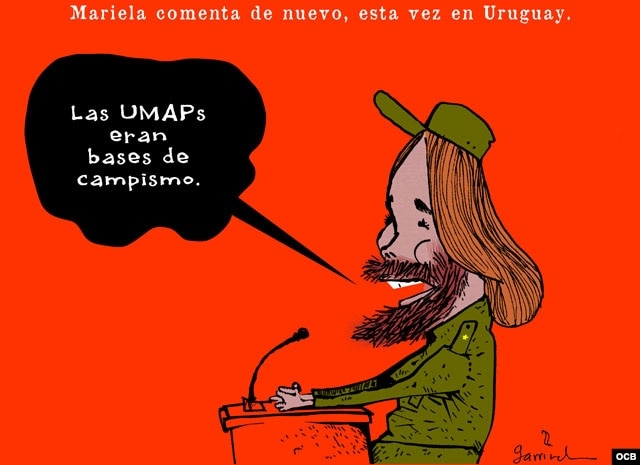 "The UMAP* camps were just camping trips."
*UMAP concentration camps were used by the Castro dictatorship to hold and reeducate gay Cubans rounded up by the regime for their "counterrevolutionary" orientation. The victims were forced to do hard labor and reminiscent of Nazi concentration camps, signs were placed at the entrances of the UMAP facilities declaring "Work will make you into men."