From Cafe Fuerte
Yeah!  That's the way to do it.
Imitate Venezuelan dictator Nicolas Maduro, and blame your country's failures on the business people.
Oh, wait…. In Cuba there are no business people.  Everyone works for the military junta that owns the entire country and runs its economy. And you are a top dog in that junta….
… Well… what the hell… blame those shopkeepers anyway.  Contemptible proto-bourgeois scum.
General Ramiro Valdés Menéndez, known as "El Comandante de la Revolución," gave "commerce functionaries" quite a tongue lashing.
The General's official title is "Vicepresidente de los consejos de Estado y de Ministros."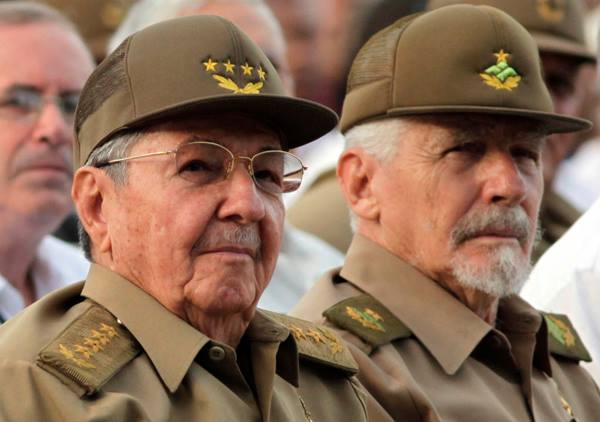 "You abuse the people," he said to shopkeepers.  "You serve the people, they don't serve you….You make people wait outside your stores in the hot sun and only allow two or three at a time  to come in…No, that's not right."
General Valdés, a spry young hero of the Revolution, age 84, went even further, and called for "a study of the issue of long lines, for the benefit of citizens who are on their feet all the time."
Yes, sir.  Jawohl, mein Kommandant.
Franz Kafka, eat your heart out.  Whole story HERE in Spanish.