King Raul has been very busy lately, posing for photos and signing trade deals with other despots.
This week's visiting despot was Chinese Premier Li Keqiang.
The king must be so, so happy.
So many trade deals, so many loans, so many freebies, just because he hates the United States.
It pays to have the right enemies.
And it pays big time to always default on one's loans….
From Xinhua:
Chinese Premier Li Keqiang has wrapped up his trip to Cuba aimed at boosting bilateral cooperation.

Li's trip to Havana, the first official visit to Cuba by a Chinese premier since the two countries established diplomatic relations in 1960, has attracted attention from the world's influential media.

Reuters underlined the business deals Li and Cuban President Raul Castro signed when Li visited the island country following President Xi Jinping's visit in 2014.

"The two leaders oversaw the signing of around 30 agreements on economic cooperation in various sectors," the British news agency quoted the Cuban state media as saying.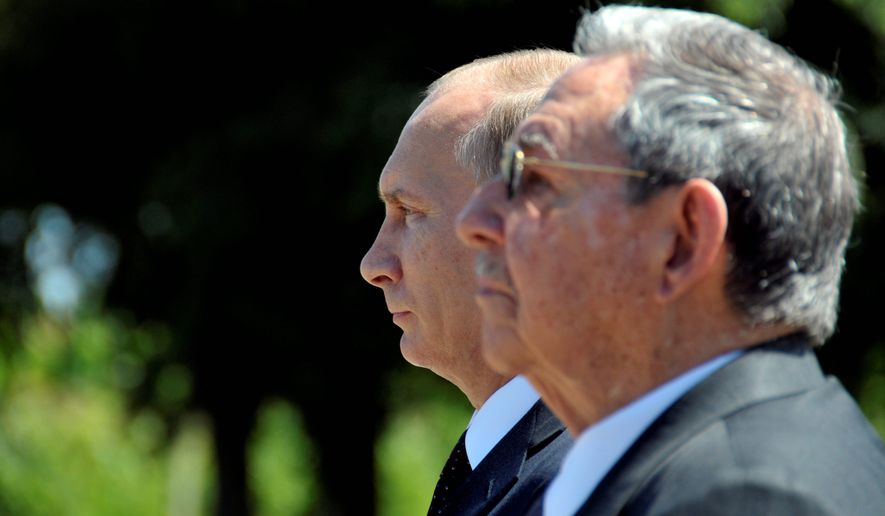 Aaaah!  But that's not all.  King Raul gets a bonus this week.
A Russian trade delegation is in Havana to strike up deals.
The Russians are ready to build power plants and sell airplanes to King Raul and his merry men.
More freebies!
From Pravda:
Russia has proposed to build small power plants in Cuba and purchase long-haul aircraft at the meeting on trade and economic cooperation, the Russian trade representative in Havana Aleksandr Bogatyr reported.

Meeting of the Russia-Cuba working group of intergovernmental commission is to take place on 26 September.

'The Russian company Rusgidro will offer to build small power plants in Cuba. There are no big rivers in Cuba, but it's possible to produce small hydropower,' Bogatyr said.

Aleksandr Bogatyr: "You will pay back loans, correct? Not like last time."

According to him, Russia will also propose to consider purchase of the Russian MS-21 aircraft. As Bogatyr noted, the project has been just launched, and its presentation will be held in Cuba.

The Cubans plan to discuss production of citrus fruit and cooperation in this field. The case may be about supplies of equipment and fertilizers from Russia. 'The Cubans consider to restore former volumes in order to export them to Russia as well then,' Bogatyr pointed out. Now, the Cubans keep delivering sea foods to Russia.

As Pravda.Ru reported, Cuba is still one of the main Russia's partners in the Western hemisphere.

Ah! The good old days!