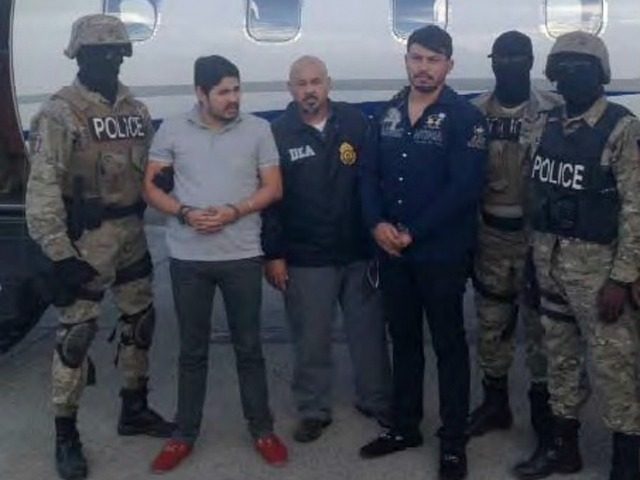 Thus far no connection to the Castro Kingdom has emerged from this investigation into drug trafficking from Colombia via Venezuela.
Given the deep involvement of Castro, Inc. in all aspects of Venezuela's economy, can their involvement be kept a secret for very long?
This story has Castro written all over it, but for now, the writing is invisible.  Only those with Cuban exile glasses can read it.
From Breitbart:

Venezuela: President's Nephews Were Trafficking FARC Cocaine into New York

Two of Venezuelan President Nicolás Maduro's nephews have confessed to attempting to traffic 800 kilograms of cocaine into New York from Venezuela, identifying the owners of the drugs as the Marxist terrorist group FARC.

According to documents, newly introduced in the trial of Efraín Antonio Campo Flores and Francisco Flores de Freitas – related to Maduro through his wife, first lady and legislator Cilia Flores – the two men admitted they had planned to make multiple cocaine deliveries from Venezuela through Honduras to the United States on behalf of the Revolutionary Armed Forces of Colombia (FARC), a half-century-old guerrilla terrorist group. Many of the revelations come from conversations Campo Flores and Flores de Freitas had with undercover DEA agents before their arrests flying into the United States from Haiti in November 2015. The DEA agents were posing as Mexican drug traffickers seeking to aid the transport of the merchandise in exchange for a cut of the profits.;

According to documents, newly introduced in the trial of Efraín Antonio Campo Flores and Francisco Flores de Freitas – related to Maduro through his wife, first lady and legislator Cilia Flores – the two men admitted they had planned to make multiple cocaine deliveries from Venezuela through Honduras to the United States on behalf of the Revolutionary Armed Forces of Colombia (FARC), a half-century-old guerrilla terrorist group. Many of the revelations come from conversations Campo Flores and Flores de Freitas had with undercover DEA agents before their arrests flying into the United States from Haiti in November 2015. The DEA agents were posing as Mexican drug traffickers seeking to aid the transport of the merchandise in exchange for a cut of the profits.

whole story HERE