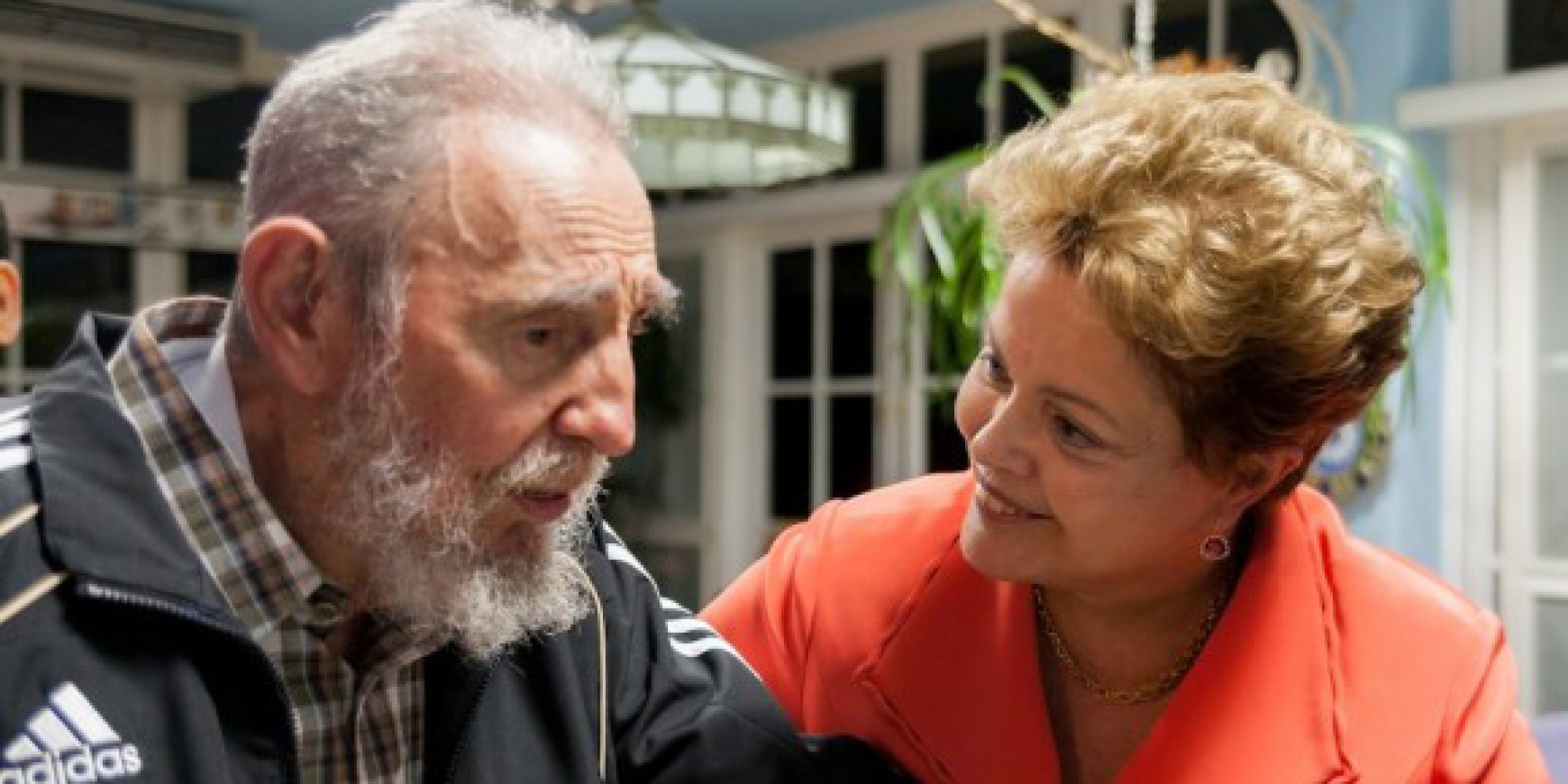 The loss of Venezuelan gifts is not the only factor causing concern for King Raul and his nobles.
Brazil might also pull out of its very cozy relationship with the Castro Kingdom.
Dilma, Dilma, why did you have to get impeached?  Your dear friend King Raul needs you.
And poor Dilma, she misses her beloved Raul and Fidel.  So sad, so sad…..
From 14yMedio

Rousseff's Ouster Will Have a Negative Impact On The Cuban Economy

The suspension of the president of Brazil, Dilma Rousseff, is bad news for Cuba, which, despite detente with Washington, is feeling the effects of the recession affecting its allies in South America and Africa. Brazil will review its short-term policy toward the island, as revealed on Friday to Reuters, by a diplomat from that country who was stationed in Havana.

Over the past 13 years, the Government of Brazil provided Havana with at least 1.75 billion dollars in loans on favorable terms, resulting in criticism from the opposition, which is also angered by the "More Doctors" program, which sent some 11,400 Cuban doctors to work in Brazil.

These projects will be reexamined after the vote in the Brazilian Senate this Thursday and the ouster of president Rousseff for allegedly falsifying public accounts.

"There will be a short-term review of our policy toward Cuba because the money has run out. All this is not on hold," said a Brazilian diplomat who asked to remain anonymous.

Some of the Brazilian loans were spent on the expansion of the Mariel Special Development zone, with repayment periods of 25 years at rates of between 4.4% and 6.9%, according to official data from Brazil. The detractors of this policy believe that the terms of the agreements have been extremely generous to a country like Cuba, with recognized solvency problems.

Continue reading HERE