Update by Pitbull: Here are pictures our commenter DavidB1 linked to. "Our Gloria" has a lot of splaining to do…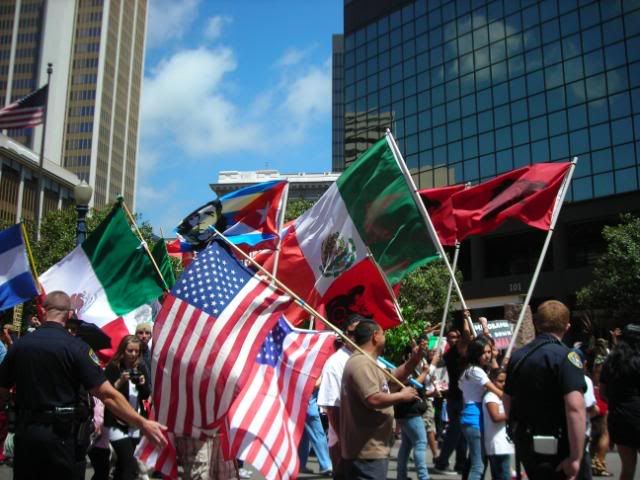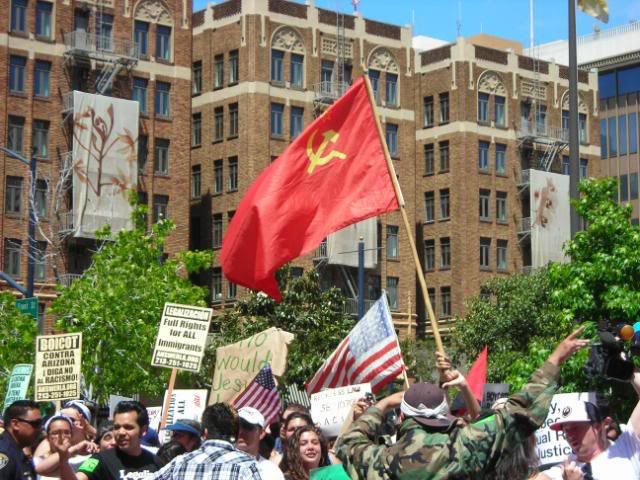 ***
Official flags of the National Immigrant Solidarity Network.
"Every American has the right to protect where they live," said Gloria Estefan, a Cuban-American.

"But that doesn't give them a reason to pass a law that could create racism and discrimination against Hispanics who contribute a lot to this country."
Entire tolerance and anti-intransigence here.

(Anyone up to arguing with such intellectually-intimidating pop-star logic and erudition have at it–me, I'm going fishing.)
Update: Indeed, George! I've always BELLOWED that Babalu has the sharpest, quickest, smartest reader/commentators in the blogosphere!..Hot Damn!!!
Unreal