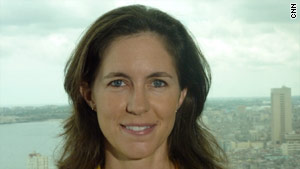 CNN's Havana correspondent Shasta Darlington gives her reader's an "insider's guide" to things to do in Cuba. She tells us where are the best places to eat, the best places to people watch, where the nightlife can be found, where to stay, where you can relax, and even the best place to buy souvenirs.
"The best thing to do at night is go and listen to jazz — there's lots of great Latin jazz in Cuba — or go salsa dancing."


–Shasta Darlington, CNN
Conspicuously missing from Ms. Darlington's list of "things-to-do-in-Cuba" are the following tips:
The places to hide when Castro Security Agents are coming after you for expressing an opposing point of view
The best way to protect oneself from being fatally injured while being pummeled by fists, boots, and clubs by Castro thugs
The "best" and "worst" political prisons on the island
The easiest way to let the world know you are being attacked by a Castro mob
I am certain that Shasta Darlington and CNN will be coming out with a list like this real soon.