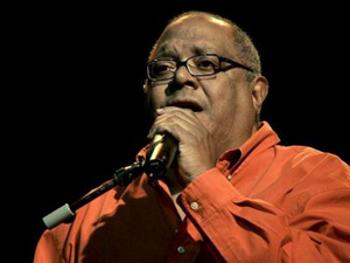 Would you pay anywhere from $45 to $165 to see a Castro propagandist and apologist play in the heart of the Cuban exile community? Unfortunately, there will be too many Cubans in this town who will.
Café Fuerte is reporting (in Spanish) that Castro singer-songwriter Pablo Milanes will play a concert at the American Airlines Arena in Miami on August 27th. For those of you unfamiliar with Miami, the AA Arena is the home of the Miami Heat and one of, if not the premier venue in South Florida.
Not only is Pablo Milanes going to arrive in a town filled with victims of the tyranny he has so vehemently promoted, defended, and protected, he is being afforded the best venue available. Apparently, Hugo Cancio and his Fuego Entertainment is expecting ticket sales to be plentiful enough to justify the 19,600 seat arena, and I would not be surprised if that were the case.
In addition to Miami being the home of Cuban exiles who fled the tyranny of the Castro regime, it is also Ñangara central. This city is filled with profligate opportunists who can shake their hips to any music, no matter how bloody it might be. The only concern these ñangaras have is their own pleasure and entertainment; they are, in essence, Fidel Castro's "New Man."