On December 10th, 2006, in the small eastern town of El Cobre, Cuba, human rights activist Ramon Velazquez Toranzo set out on foot from the Sanctuary of Cuba's patron saint, La Virgen de la Caridad del Cobre, on a march to Havana. Accompanied by his wife Barbara Gonzalez and their daughter Rufina, they carried all their worldly belongings in backpacks, taking the main highway on a symbolic walk Ramon called the "March for Dignity." The family was subjected to harassment, interrogations, and detentions in almost every town they passed through, and finally, in February 2007, in the town of Ciego de Avila, the regime put an end to Ramon's "March for Dignity."
The family was arrested and transported back to their hometown where Barbara and Rufina were released. Ramon, however, remained in jail for another four days as the regime prepared a court case against him. With only half an hour notice, Ramon was informed he was going to trial, and without being given a chance to seek the advice of an attorney, let alone hire one, he was tried for the alleged crime of anti-social dangerousness. He was convicted and sentenced to three years in prison, and sent to a Castro gulag in the province of Las Tunas. After completing his full prison sentence, Ramon was released and immediately reincorporated himself into the peaceful opposition.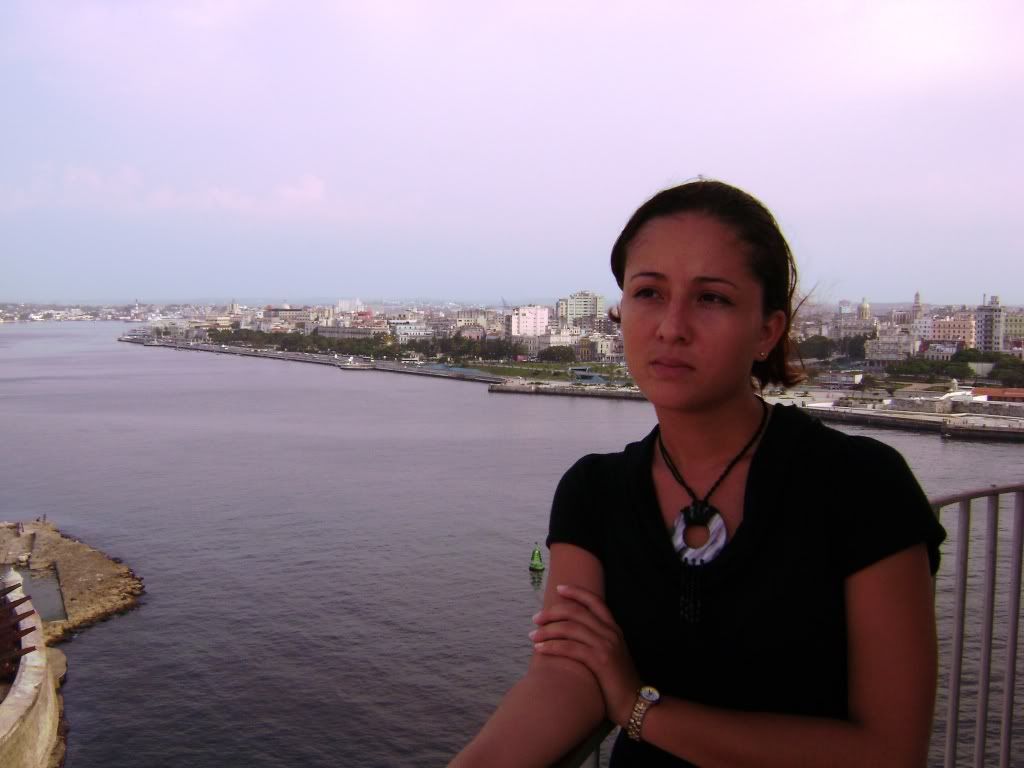 On September 9th of this year, while on his way to join the "March for Liberty Boitel and Zapata Live!," he was arrested once again by the political police and thrown into the provincial jail. He declared a hunger strike to protest his illegal arrest, and three days later they took him out of prison and placed him under house arrest, warning him that if he set foot outside his home, he would be arrested and sent back to prison. But Ramon has refused to end his hunger strike, and according to his daughter Rufina, who now lives in exile here in Miami, her father has now spent 12 days drinking only water and refusing any food.
Even as he grows weaker every day and his health worsens, Ramon has pledged to participate in a new march in the Las Tunas province set for tomorrow, September 21st. He will join other human rights activists on the island to continue the "National March for Liberty Boitel and Zapata Live!" In spite of the threats of imprisonment, in spite of his weakened condition, and in spite of his precarious health, Ramon has vowed to participate.
Tomorrow, Ramon Velazquez Toranzo will put his life and his future on the line not only for his own freedom, but for the freedom of all Cubans on the island and in the diaspora. His courage and determination, along with the courage and determination of thousands like him, is the example and the catalyst that will sooner rather than later, lead Cuba out of the miserable darkness of slavery, and into the liberating light of freedom. Ramon may be only one man, but together with the many other brave and courageous men and women who struggle for the cause of freedom in Cuba, they are a force the Castro tyranny can neither stop, nor can they defeat.
Ramon has marched before, and he will march again.
Pedazos de la Isla has a great interview with Ramon's daughter Rufina, which you can read HERE.
And you can follow the news of tomorrow's march via Rufina's Twitter account HERE.