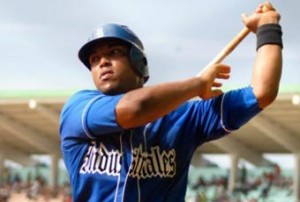 Another valuable slave has managed to escape the Castro mafia's island slave plantation of Cuba. Twenty-three-year-old baseball phenom Yasmani Tomás Bacallao, reportedly the most coveted prospect in Cuba, has defected and is now in the Dominican Republic making preparations to declare himself a free agent and a free man. From there Bacallao hopes to negotiate a lucrative contract with a Major League Baseball team, joining fellow escaped Castro slaves who have done the same.
For the first time in this young Cuban's life, Bacallao will now be able to be directly rewarded for his God-given talent and hard work instead of having it stolen by Havana's slave masters for their own personal profit and propaganda purposes.
Café Fuerte has the report (in Spanish) HERE.