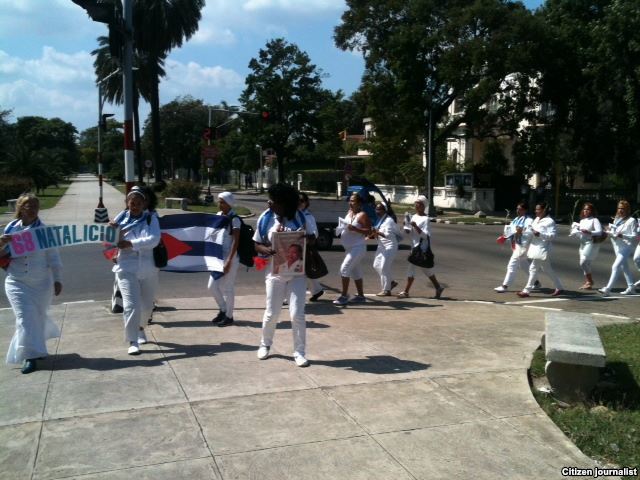 It was all hate and no love in Cuba this Valentine's Day Sunday as more than 130 peaceful activists marching for human rights were violently arrested by the U.S.-backed apartheid Castro dictatorship. Yesterday's peaceful march was the 41st Sunday protest of the #TodosMarchamos (We All March) campaign as well as the 41st violent response by State Security thugs of the Cuban regime.
Since President Obama initiated his policy of unilateral concessions to the Cuban dictatorship and turned his back on democracy and human rights activists in Cuba, the apartheid Castro regime has responded with increased repression and violence towards the island's dissidents. With the full backing and support of the U.S. government, the Castro dictatorship has no pressure or reason to reduce the repression and instead has done the exact opposite.
This is what Obama's Hope and Change has accomplished in Cuba. ¡Gracias, Obama!
Diario de Cuba has the full report (in Spanish) HERE.
Uncommon Sense has more coverage HERE.