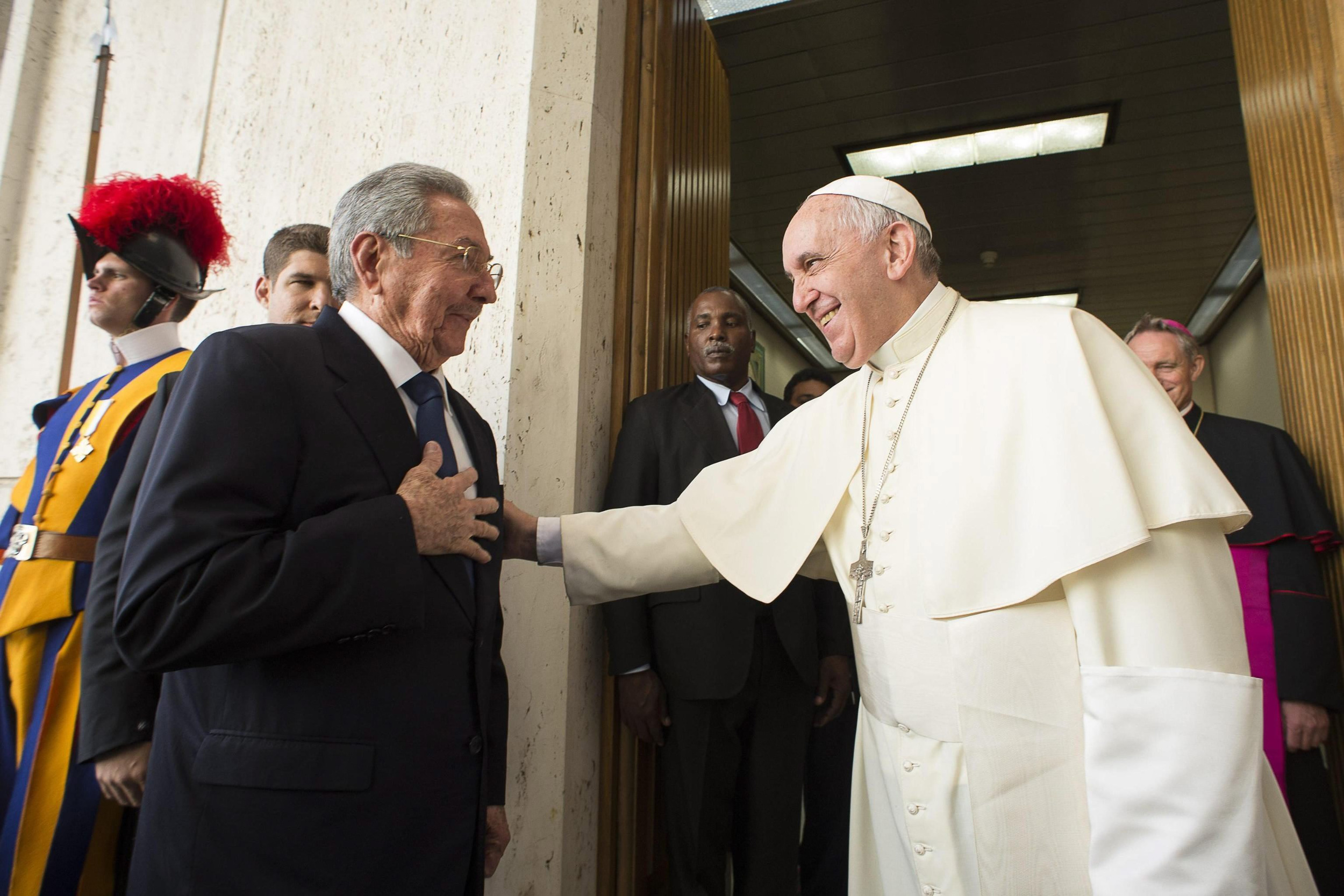 If you've been stunned by the behavior of Papa Che (Pope Francis) and by some of his statements, you are not alone.
It's becoming increasingly evident to many — Catholic and non-Catholic alike — that this pope is the most troublesome one to come along in a very long time.
His fervent support of Latrine dictators such as Raul Castro and Evo Morales is but a symptom of a deeper problem: a disturbing disregard for orthodoxy and for logic.
In the history of the Catholic Church, most of the men and women who have been declared to be heretics have formulated cogent theological arguments.  In most cases, the arguments have been logical, but deemed irreconcilable with Catholic teachings.  In many cases, actually, the theological arguments of big-time heretics who have caused the most trouble — such as Arius, Nestorius, Pelagius, Jan Hus, and Martin Luther — have been deemed too logical and therefore irreconcilable with the unfathomable mystery and otherness of God.
The main problem with Pope Che seems to be that his arguments and his actions are consistently illogical.  The essay below focuses on the latest papal gaffe regarding Catholic marriages.
Unfortunately, the faulty logic, the heterodox statements, and the un-Catholic ethics of Pope Che are welcomed by all the usual suspects responsible for leading the world in the wrong direction.
From The Week:
Forgive Pope Francis for his sins against reason

by Michael Brendan Dougherty

Pope Francis has a problem. He believes he heads a religious organization so inept and impotent, it cannot even marry its own members reliably.

While participating in a conference for the diocese of Rome last week, Pope Francis unburdened himself of the opinion that the sacrament of marriage within the Catholic Church is now defective. Because the West is afflicted with a "culture of the provisional," the pope said that the "great majority of our sacramental marriages are null." In Catholic-speak "null" means that the marriage never happened.

He followed up this astonishing observation about the Church being capable only, in the vast majority of cases, of placebo unions, with another doozy. "I've seen a lot of fidelity in these cohabitations, and I am sure that this is a real marriage," the pontiff said. "They have the grace of a real marriage because of their fidelity."

Previously, the pope's thoughts on this matter were matters of hearsay. Now they can't be denied. And it turns out that the pope isn't just unguarded and especially candid; he's juvenile and irresponsible. Maybe even a little stupid.

"What if Catholic marriages are mostly shams, and the sham marriages are mostly Catholic?" is a sophomoric, dorm-room level effusion. And it would be good for a laugh, save for the fact that this was the freaking pope expressing his Olympian contempt for his co-religionists. In effect, he told millions of Catholics that they are not just unmarried, but were incapable of being married, because the modern world has corrupted them and because the Church failed to "catechize" them. This is a view of such sour pessimism, it is hard not to spit.

It's doubly hard to take from a pontiff who rails against high-handed clericalism. What else is this, but the highest cleric telling everyone that most of his billion co-religionists are semi-Christians, at best. Pope Francis' pessimism about marriage would be a mere curio of his very curious papacy, if it weren't the basis for his annulment reforms and the novel parts of his recent document on Christian family life.

continue reading HERE.

Ay… esta gente de Babalu son unos malcriados…