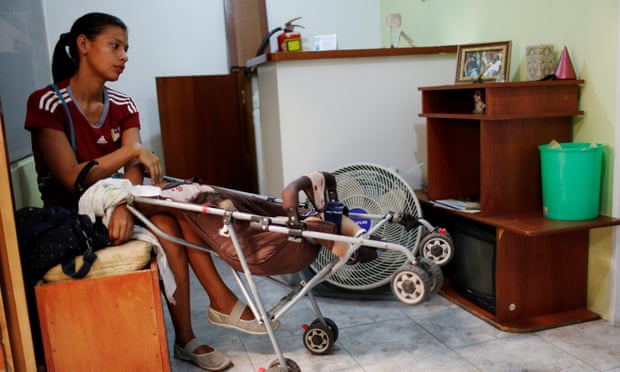 Here we go… Open your Castro playbook for Cubanization, turn to chapter 379, section two…
What do you do when the present is hellish and the future looks even darker?
Stop having children.
What do you do if contraceptives and condoms are as hard to find as bread, milk, and everything else you need to survive?
And What do you do if abortions are very risky, given the collapse of the medical care in your country?
You seek sterilization.
The Castro Kingdom has one of the lowest birth rates in Latrine America and the highest abortion rate.  Its population growth has been stagnant for years.
Now, thanks to the Bolivarian Revolution, it's Venezuela's turn to do away with children.
As one mother says in the article below: "having a child now means making him suffer."
Yes.  Three cheers for Castro-style socialism.
From the king of leftist tabloids: The Guardian (UK)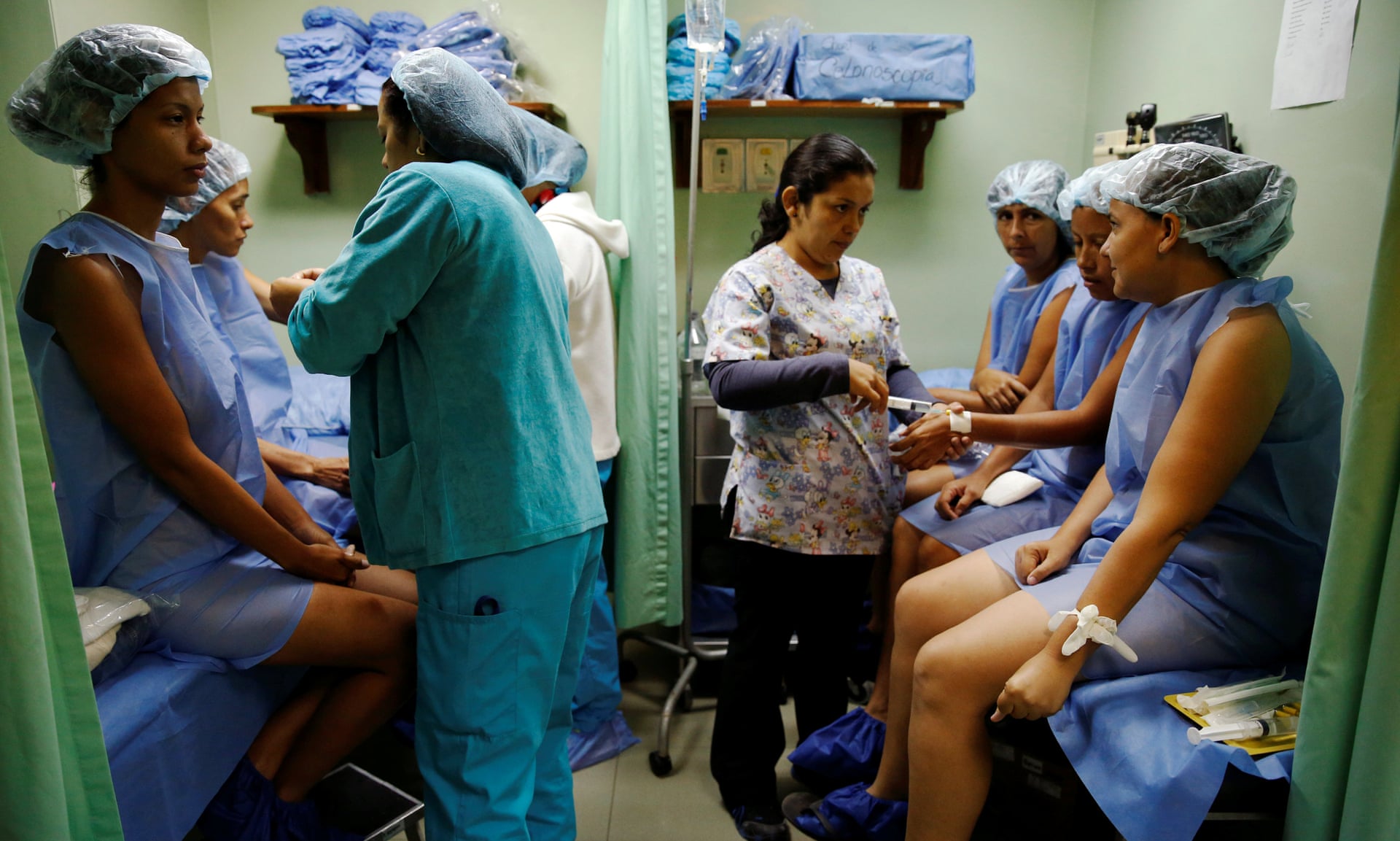 Venezuela crisis: sterilizations soar as couples count the cost of children

Venezuela's food shortages, inflation and crumbling medical sector have become such a source of anguish that a growing number of young women are reluctantly opting for sterilizations rather than face the hardship of pregnancy and child-rearing.

Traditional contraceptives like condoms or birth control pills have virtually vanished from store shelves, pushing women towards the hard-to-reverse surgery.

"Having a child now means making him suffer," said Milagros Martínez, waiting on a park bench on a recent morning ahead of her sterilization at a nearby Caracas municipal health center.

The 28-year-old butcher from the poor outskirts of Caracas decided on the operation after having an unplanned second child because she could not find birth control pills.

Her daily life revolves around finding food: she gets up in the middle of the night to stand in long lines outside supermarkets, sometimes with no choice but to bring along her baby son, who has been sunburnt during hours-long waits.

"I'm a little scared about being sterilized but I prefer that to having more children," said Martínez, who with dozens of other women took a bus from the slums at 4am to attend a special "sterilization day" in this wealthy area of Caracas.

Continue reading HERE

A golden future for all….Revolution or death!