Of course, if this beauty queen had declared admiration for Trump, her story would never get any attention whatsoever.
But she became a U.S. citizen in order to vote against Trump.
And the article makes it clear she's not just voting for Hillary, but actively campaigning for her.
In flawless English, the beauty queen let the world know where she stands:
"I so proud and inspiration to be a U.S. Citizen! I'll be Voting! All my power and my support become with my next President @hillaryclinton Miss Housekeeping and miss Piggy Can Vote @realdonaldtrump"
Yes, this is called news.  Some actually think it's balanced reporting.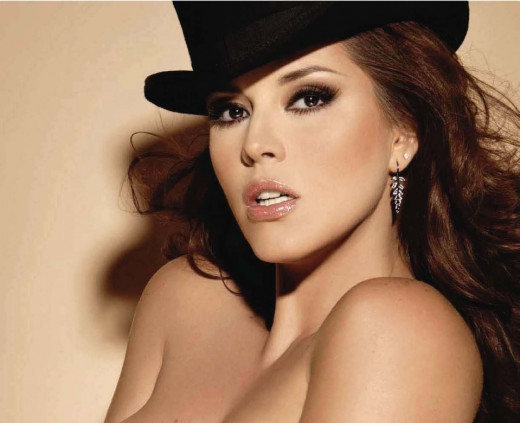 From CBS8.com:
Ex-Miss Venezuela, Who Claims Trump Called Her 'Miss Piggy,' Becomes U.S. Citizen in Time to Vote

This former Miss Universe says she's becoming a U.S. citizen just in time to cast her vote — against Donald Trump.

Alicia Machado, the Venezuelan-born beauty contestant, says Trump accused her of gaining 40 pounds after being crowned Miss Universe in 1996 when she was 19 years old.

She claims Trump made her work out to drop the extra pounds, and called her "Miss Piggy" in private.

On Friday, she became a U.S. citizen in Miami and proudly held an American flag as she was sworn in.

She is urging her fellow Latin Americans to get out and register to vote.

"This is a very important election," she said.

The 39-year-old is throwing her support behind Hillary Clinton.

Whole story HERE

It's rigged!