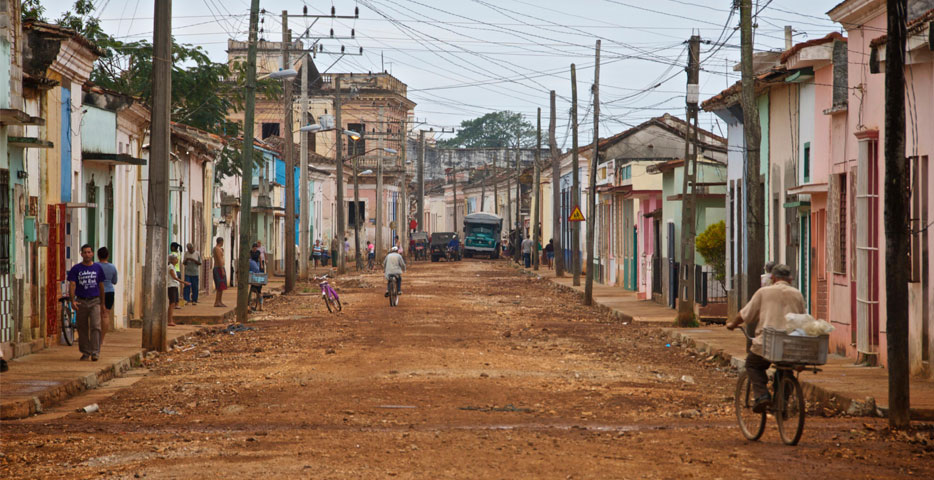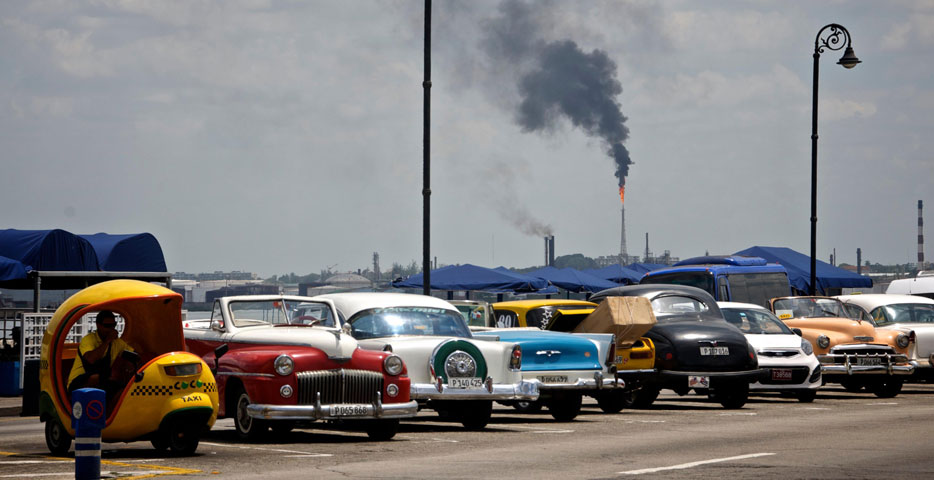 Both photos are from an article at Strategy+Business, "Frontiers of Prosperity: Cuba in Pictures", subtitled "A look at what the last Communist country in the Americas can offer international companies."
The same web site has a longer article "Reconnecting Cuba" 
As usual, these articles employ the 50/50 formula employed by most journalists who aim for  "balanced reporting":  Cuba is a really bad place to do business/ Cuba offers some opportunities.
The assumptions made can seem hilarious and devastatingly depressing, all at the same time.  Take this paragraph, for instance, in which someone thoroughly unfamiliar with the modus operandi of the Castro regime assumes that the Cuban economy has "nowhere to go but up."
Creating industries around the local talent will take a great deal of reform. Many people have left Cuba because they can't earn a living there. For business leaders who have decided to enter Cuba soon, there are a number of significant challenges, such as the relative absence of a consistent regulatory framework. Still, the economy looks as though it has nowhere to go but up. And the deciding factor may well be human capital — the people of the country.

Human capital: Nowhere to go but up

Nowhere to go but further down….