Yes, the U.S. Secretary of State met with Venenozuela's Castro-controlled despot yesterday.
And — as any idiot could predict — nothing happened, other than the voicing of meaningless concerns and phony grievances.
Secretary Kerry, a.k.a. Herman Munster, expressed his vague Obamaesque objections to the way in which Maduro is handling Venenozuela and giving socialism a bad reputation.
Despot Maduro, a.k.a. Gomez Addams, complained that capitalist imperialists are preventing him from creating a socialist utopia.
You've got to admit that the resemblance between Maduro and Gomez is undeniable, as is that between Kerry and Herman…
Only a blind person could fail to see that…. Just add a few pounds to Gomez and turn Herman's hair from black to gray.
So, this meeting of these two 1960's television ghoulish star doppelgängers yielded little to report on, without a laugh track, and without the presence of Grandpa and Uncle Fester or Colombian middle-aged bombshell Sofia Vergara, who vaguely resembles both Morticia Addams and Lilly Munster.
Meanwhile the real monsters, King Raul and older brother Nosferatu, continue to rake in the money, and the papal blessings, and to strike anti-American deals with visiting foreign despots.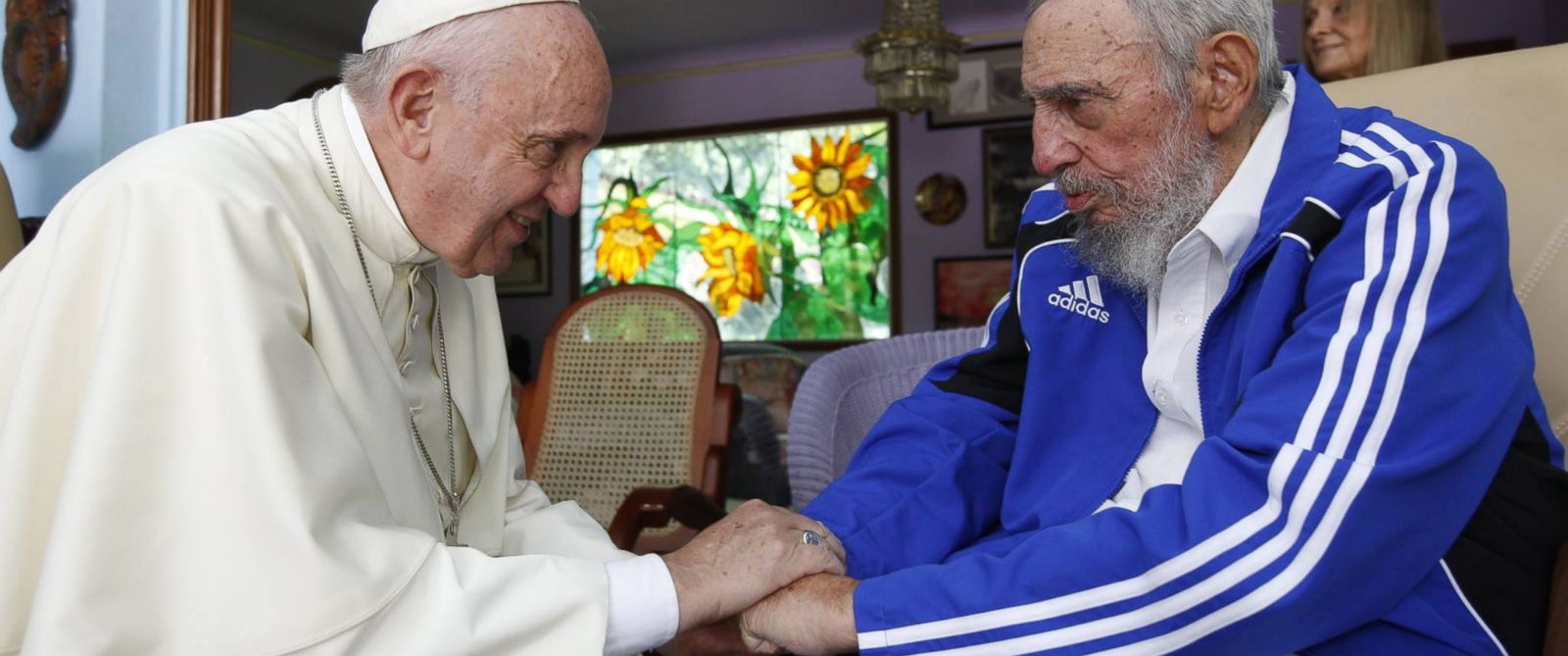 From Granma Euro-Lite (Reuters)
U.S. Secretary of State John Kerry met Venezuelan President Nicolas Maduro on Monday, the first formal encounter between the two since Kerry became the top U.S. diplomat.

The two sat down together after a ceremony in the Colombian city of Cartagena to mark the signing of a peace agreement to end that country's civil war.

"(Kerry) spoke of our concern about the economic and political challenges that have affected millions of Venezuelans, and he urged President Maduro to work constructively with opposition leaders to address these challenges," said State Department Spokesman John Kirby.

Kerry and Maduro also agreed to continue bilateral discussions that began in recent months, Kirby said.

Venezuela's Information Ministry did not immediately respond to an email seeking comment on the meeting.

Continue reading HERE

Fidel's hairless doppelgänger

Colombian inexplicably excluded from Kerry-Maduro meeting

Vague resemblance