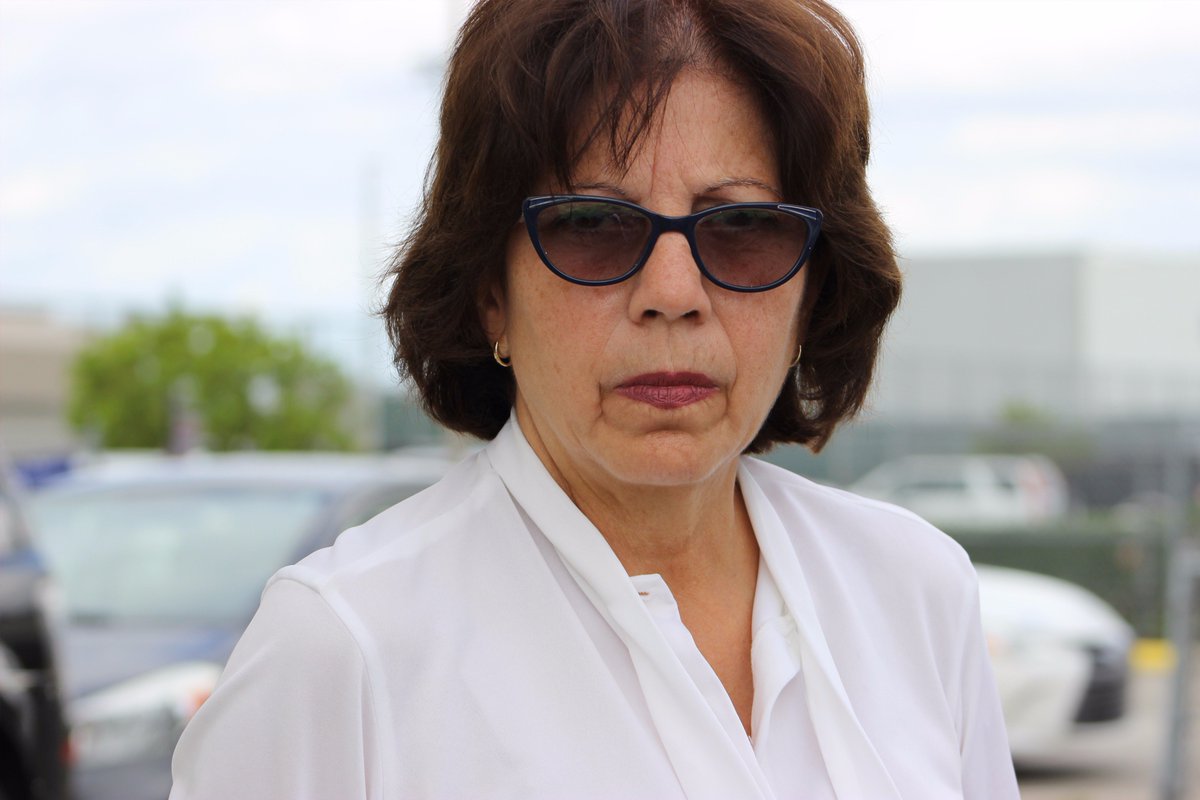 For those who are taking the Cuban dictatorship's immigration "reform" announcement seriously, here is a dose of reality and an illustration of the true face of the apartheid Castro regime.
Mario Penton in 14yMedio (translation by Translating Cuba):
Oswaldo Payá's Widow: "The Cuban State did not want to tell me why I can't enter my own country."

On Thursday, after four years of exile, Ofelia Acevedo, widow of Oswaldo Payá, the deceased opponent of the Cuban regime, was not allowed to enter her own country. Acevedo, an activist in her own right, had decided to travel to Havana to clarify the circumstances of her husband's death in 2012, after a traffic crash that the family believes was an attack planned by the authorities.

Although the Cuban government provided her with a new passport, stamped with the special authorization that citizens who have been out of the country more than two years must have to enter Cuba, when she arrived in Havana she was refused entry to the country and forced to return to Miami from Jose Marti International Airport in Havana.

"The Cuban State will not let me enter my country. Despite having my papers in order and meeting the legal terms, I was forced to return [to the United States] on Thursday without even an explanation of why I can not return," says Acevedo, who spoke with 14ymedio at her home in Miami.

"I wanted to get the autopsy reports for Oswaldo [Payá] and Harold [Cepero, who died in the same crash], because when I was in Cuba I filled out endless paperwork and they never gave them to me," she explained.

"Upon arriving at the immigration barriers, an officer told me that the system showed a restriction order, so that I could not enter the country. I told him that I would not move from there until they explained to me why I could not return to my own land," she says.

Acevedo tells how a nervous Customs official asked her to follow his directions. "I'm just doing my job. You must have a job and surely you do it," he repeated.

In the face her demands, Major Ángel Hernández Báez, the person in charge of immigration, appeared and informed her that his function was "to execute the action" of not letting her enter. "My sole function is to keep you from entering the country," he stressed to Acevedo.
Continue reading and see video interview HERE.