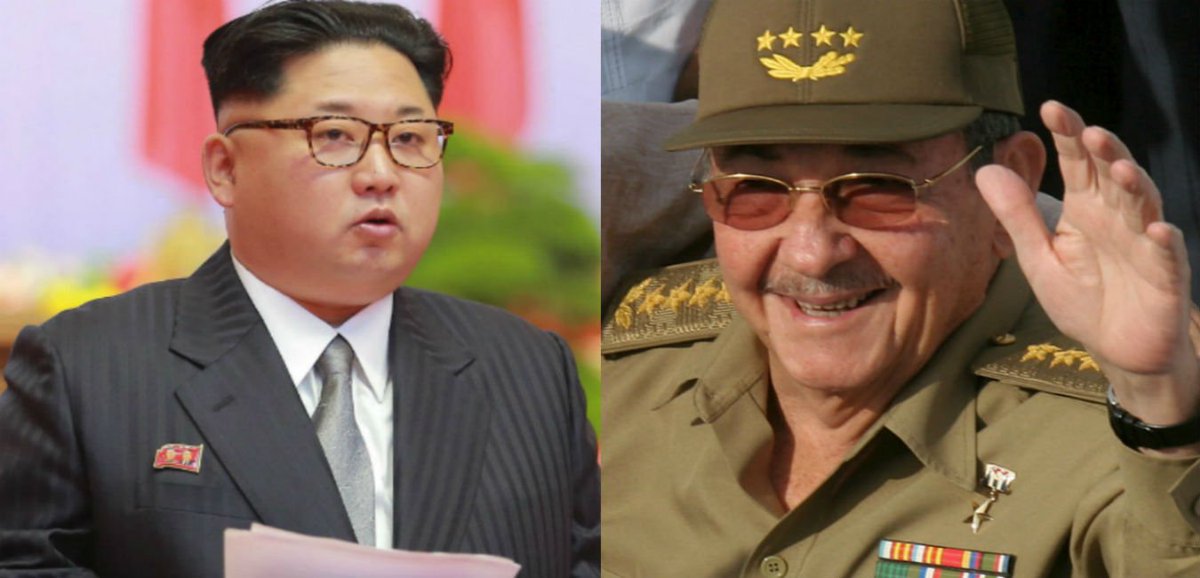 While pro-apartheid supporters of the Castro regime and academia work diligently to convince us Cuba is our friend and not our enemy, the communist Cuban dictatorship is joining forces with the communist North Korean dictatorship to go against the United States.
World War 3: North Korea and Cuba team up to reject Trump's 'arbitrary demands'

North Korea's foreign minister met with his Cuban counterpart on Wednesday

The hermit kingdom appears to be desperately seeking allies as world sanctions cripple its economic and military output.The two communist ministers called for "respect for peoples' sovereignty" and "the peaceful settlement of disputes", according to a statement from the Cuban foreign ministry.It added: "They strongly rejected the unilateral and arbitrary lists and designations established by the US government which serve as a basis for the implementation of coercive measures which are contrary to international law.

"On the situation on the Korean Peninsula, they expressed concern about the escalation of tensions.

"The ministers discussed the respective efforts carried out in the construction of socialism according to the realities inherent to their respective countries."

Both Cuba and North Korea are the last two countries in the world to maintain a style of communism that can be likened to that of the Soviet Union during the Cold War.
Continue reading HERE.