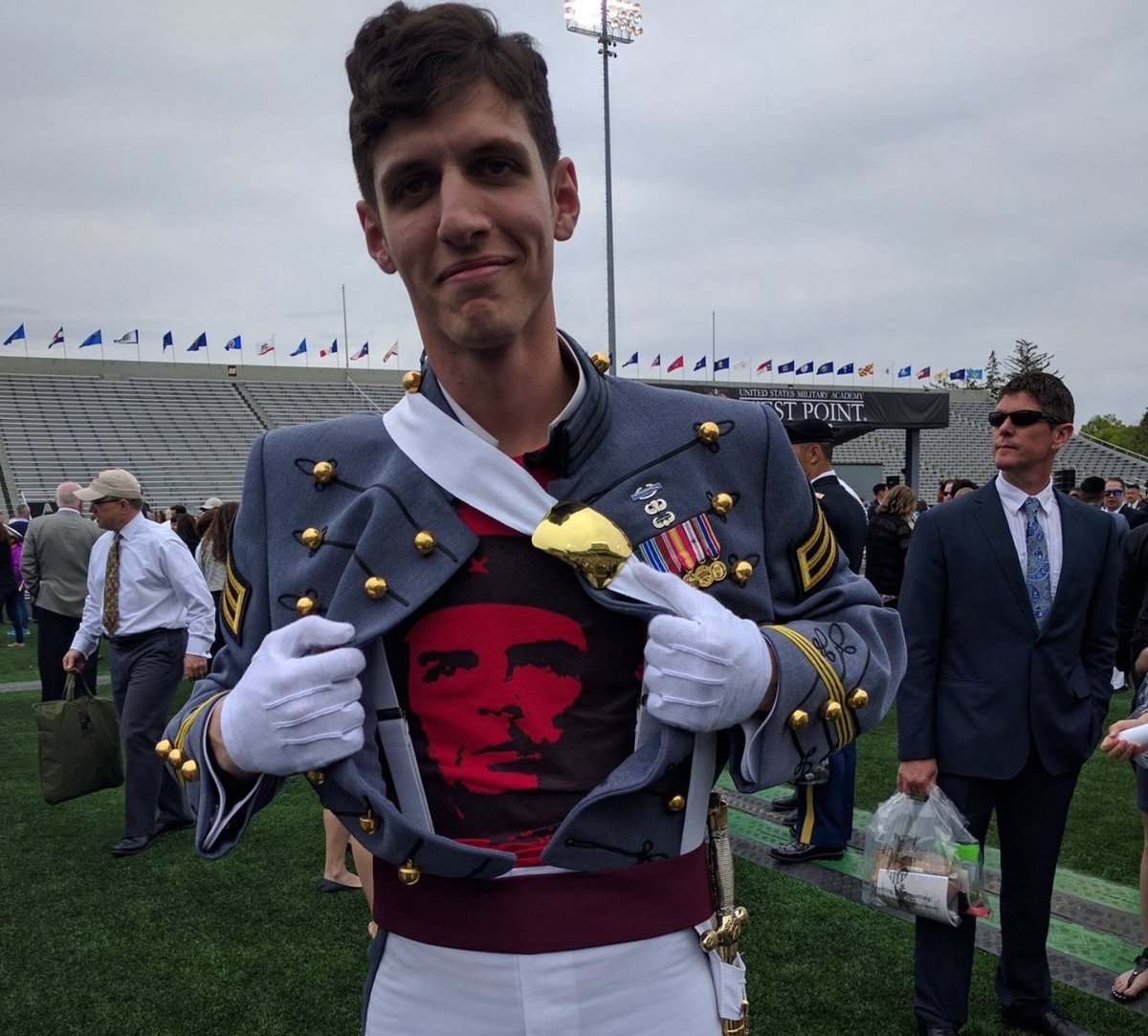 We all remember 2nd Lt. Spenser Rapone, the West Point cadet who decided to put his allegiance to communism and love for the Marxist murderer Che Guevara on display during his graduation.
Well, the midshipmen of the Naval Academy remember him as well. They had this banner on display during last weekend's Army-Navy football game: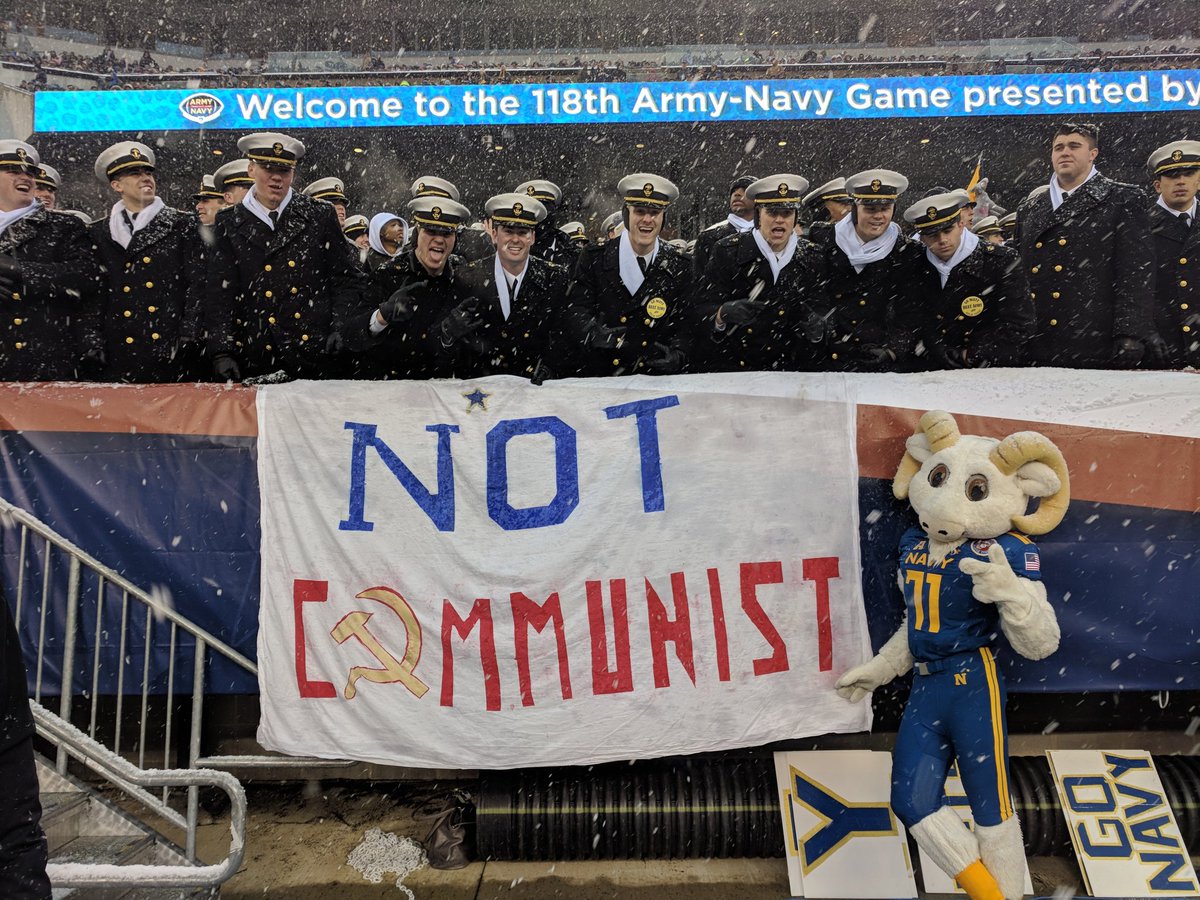 Army went on to win the game 14-13, but the real winners that day with an epic troll was the Navy Midshipmen!
Go Navy!
H/T @Julio_Rosas11