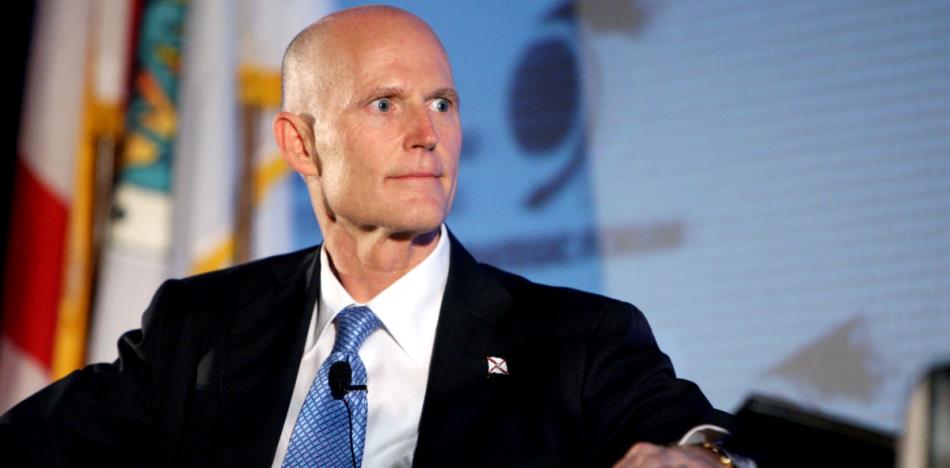 While other U.S. governors are lobbying in favor of Cuba's communist dictatorship so they can do business with a corrupt and murderous regime, Florida's Governor Rick Scott is lobbying in favor of freedom and liberty.
Rick Scott Letter: Exclude Cuba from the Summit of the Americas

Gov. Rick Scott on Friday called for the exclusion of "the Cuban dictatorship" from the upcoming Summit of the Americas April 13 and 14 in Lima, Peru.

In a letter to Secretary General Luis Almagro of the Organization of American States, Scott called on Almagro's "commitment to the democracy requirement" in the OAS and the Inter-American Democratic Charter.

"For six decades the sovereignty of the Cuban people has been held hostage by a brutal dictatorship that has incarcerated, tortured and murdered innocent people in order to preserve its reign of oppression and misery over the Cuban people," Scott wrote. "In recent days, we witnessed a fraudulent effort to carry out so-called elections as the dictatorship advances toward a dynastic succession."

Scott pointed out the government of Peru's recent action, rescinding its Summit invitation to Venezuelan dictator Nicolás Maduro to be consistent with the principles of Almagro, who is a Uruguayan. "You have spoken clearly about the need for the Venezuelan government to adhere to the norms (of the charters) in order for it to be able to participate in Inter-American Summits. Therefore Cuba, just like Venezuela, should be denied participation," Scott said.

Scott said Cuba's participation in the Summit "would greatly undermine the admirable work of Cuba's courageous pro-democracy movement on the island and embolden the regime to continue its relentless repression."
Continue reading HERE.