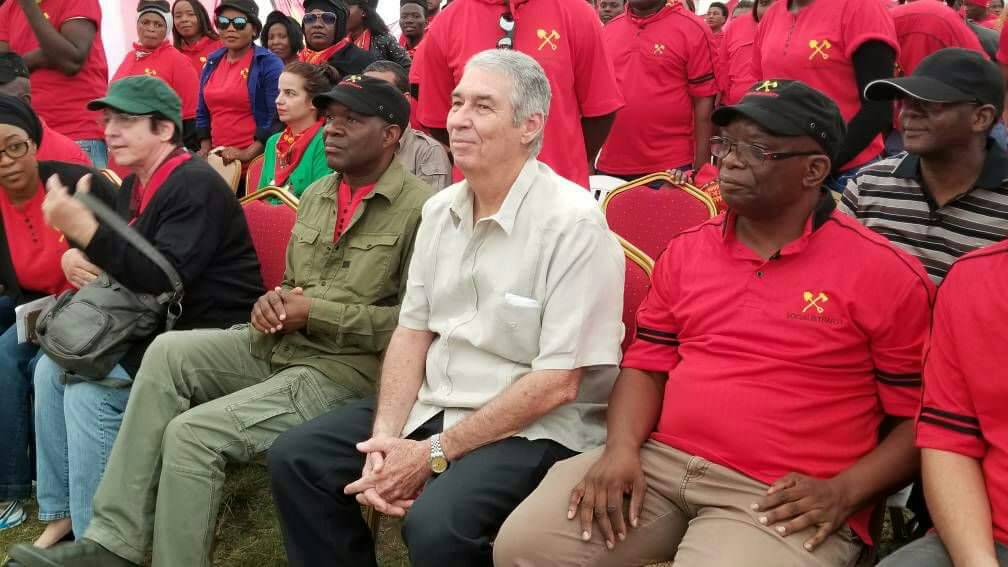 The president of Zambia is calling on the Cuban dictatorship to recall its ambassador to that country. The Cuban ambassador to Zambia, Nelson Pages Vilas, has apparent ties to the Zambian opposition socialist party and has attended their functions, publicly promising Cuban support.
This latest Cuban diplomatic scandal comes on the heels of the Castro dictatorship's threats to quickly deal with anyone who dares to challenge or call them out at the upcoming Summit of the Americas. The tyrannical apartheid regime claims no country has the right to meddle in Cuba's internal politics and warned that diplomats and attendees are forbidden from expressing any support for the opposition in Cuba or even mentioning the name of any opposition leaders at the summit.
Some might look at this and call it ironic, but irony plays no role here. The Cuban dictatorship is fully aware they are employing a double standard and extremely confident that no one in the international press will call them out on it.
Via the AFP in the Jamaica Observer:
Zambia asks Cuba to recall ambassador over opposition 'support'

Zambian President Edgar Lungu on Sunday requested that Cuba recall its ambassador for allegedly expressing support for a new opposition party.

Cuban ambassador Nelson Pages Vilas reportedly attended the launch of the "Socialist Party" on Saturday in Lusaka and was accused of publicly saying that he supported the party.

"The president has directed that the Cuban ambassador be recalled for behaviour that is unbecoming of a diplomat," presidential spokesman Amos Chanda told reporters.

"The Cuban ambassador attended a party function and announced that he will support the opposition party and said he wished them well."

Lungu has been accused by critics of increasingly authoritarian rule and of cracking down on dissent in Zambia since he narrowly won elections in 2016.

The main opposition UPND party disputes the election result and has filed a motion to impeach the president, but the scheduled vote in parliament last week was delayed.

The motion would likely be easily defeated by lawmakers from the ruling Patriotic Front (PF). Lungu's spokesman said the request for the Cuban ambassador to be recalled would not affect relations between the two countries.

The Cuban embassy and the Socialist Party were not immediately available to comment.

The Socialist Party's leader was named as Fred M'membe, the former editor of the private Post newspaper that was critical of Lungu's government and which was closed down before the last election.