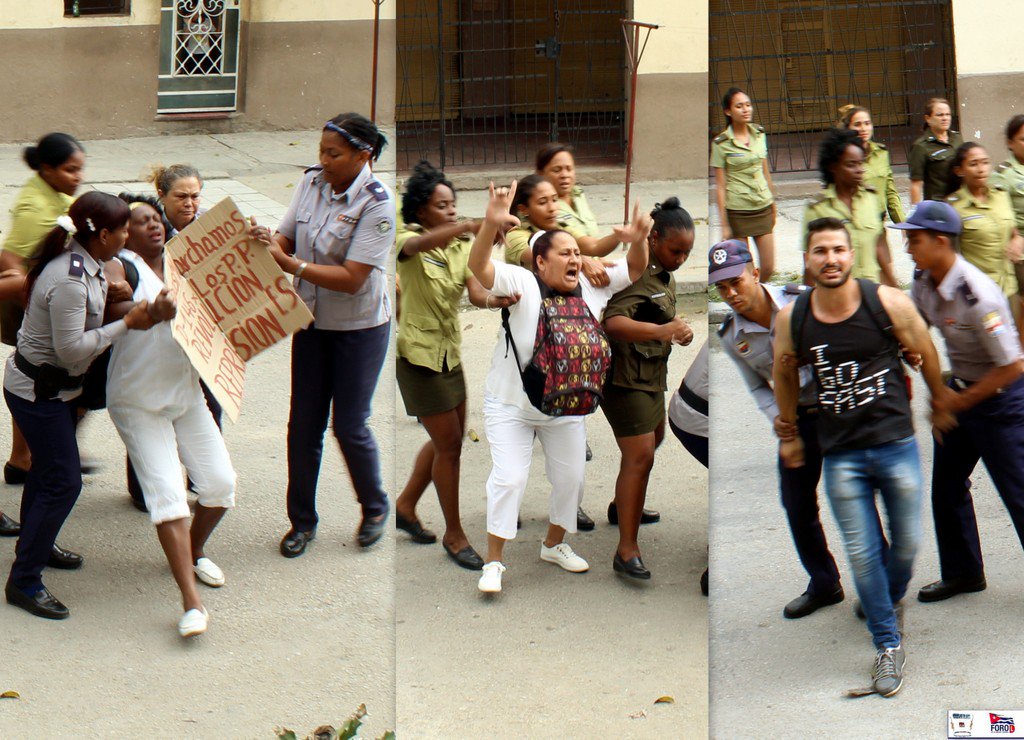 In another Sunday of violent repression in Cuba, 24 Ladies in White were violently arrested by Castro State Security to prevent them from attending church services or peacefully marching. It was the 145th Sunday of the #TodosMarchamos (we all march) campaign as well as the 145th Sunday of repression and arrests of peaceful dissidents and human rights activists.
While the world media was enthralled with the "retirement" of Cuban dictator Raul Castro and looked forward to a "new" Cuba with a new "president," the island remains a totalitarian communist hellhole. The Castro family dictatorship retains complete and total control of the government and is just as brutally repressive and violent as before.
Read more about yesterday's arrests in Cuba (in Spanish) at Diario de Cuba.