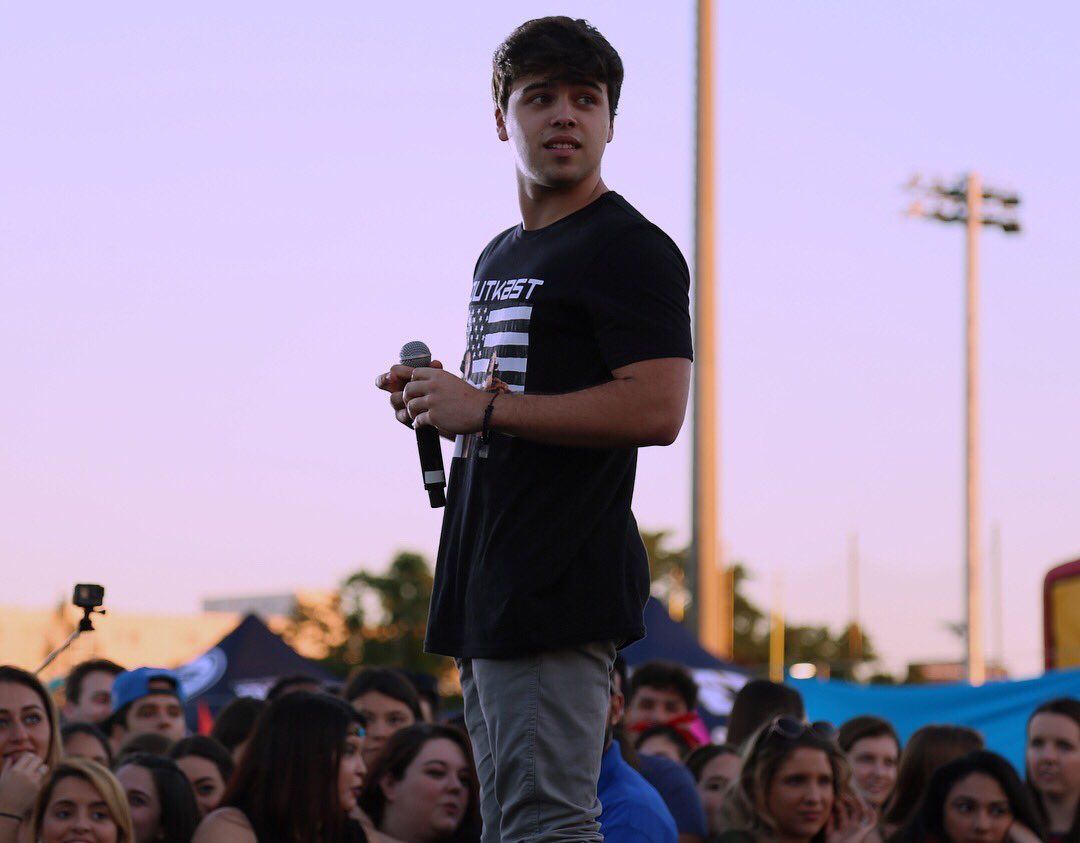 Congratulations to 19-year-old Cuban American singer Cesar Santalo on his great talent and success. Cesar is the son of Cuban American artist and our good friend Cesar Santalo and obviously inherited lots of talent from his parents.
Cesar Santalo Rides Spotify to Celebrity

Miami's Cesar Santalo is an artist on the rise and is growing his following organically with tens of thousands of streams on Spotify.

Santalo categorizes himself as an R&B singer and mixes in a bit of hip-hop with his sound. The 19-year-old self-released a 12-song EP in October 2017 and garnered 50,000 streams without promotion. "That was natural growth that I was seeing without any problem; no industry, just by myself, simply because people were sending it to each other."

Life hasn't changed much, but when he's running simple errands like grocery shopping around Miami, people sometimes recognize him, he says He's recently been invited to play at Florida International University and opened for mainstream artists such as Jesse McCartney, Ying Yang Twins, and A-Trak.

When describing the experience, Santalo says, "It was almost surreal because I had grown up listening and watching Jesse McCartney on TV and it was just something that I would have never pictured myself doing when I was 7 years old. I grew up watching him on TV and imagining myself performing on the same stage."

Santalo also credits his father for being a major influence in his artistic life. Growing up, he watched his dad paint and do graphic design and that instilled a love for drawing, but he always knew singing was his passion. "When I was a freshman in high school, I was like, You know what, I want to be like a singer. I don't know when, but I just want to do it. I just always would get inspired with a bunch of great songs, and write things down in my notes, almost like poems." Around his freshman year of college, Santalo decided to unleash his talent. He received great feedback, and that solidified his conviction that he should pursue singing.
Continue reading HERE.