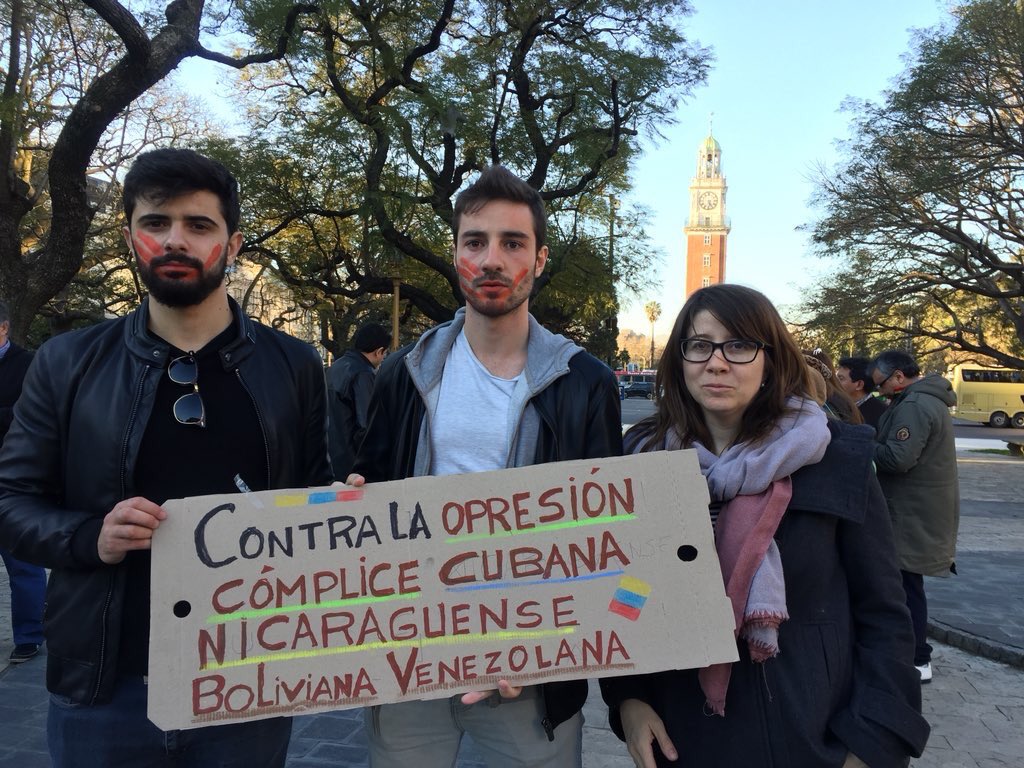 This past Sunday, people from all over the world came together to hold a vigil for the victims of repression in Cuba, Bolivia, Nicaragua, and Venezuela.
John Suarez reports in Notes from the Cuban Exile Quarter:
#VigiliaMundial #WorldVigil united for the victims of repression in Bolivia, Nicaragua, Venezuela and Cuba

"When bad men combine, the good must associate; else they will fall one by one, an unpitied sacrifice in a contemptible struggle." – Edmund Burke

On Sunday, August 26, 2018 at 6:00pm at St. Michael Archangel Catholic Church in Miami, Florida people of goodwill gathered together for victims of repression in Bolivia, Nicaragua, Venezuela and Cuba as part of a world vigil united for the victims of repression. Hopefully this will be the beginning of new tradition to be observed annually where friends of freedom gather and network in order to collaborate in the struggle for liberty in the hemisphere.

Miami, USA


Esta noche en la vigilia por las víctimas de las dictaduras en #Nicaragua #Venezuela #Bolivia y #Cuba
Gracias todos los alrededor del mundo se unieron hoy para honrar a nuestros héroes. Es hora de tomar acción.#NoMasDictadura #NoMasImpunidad pic.twitter.com/eHM0RvpSdp

— Rosa María Payá A. (@RosaMariaPaya) August 27, 2018

The enemies of liberty have been gathering regularly for decades at the São Paulo Forum, and its most recent addition was held in Havana back in mid July 2018. The members of the Forum backed Daniel Ortega and his Sandinista Party despite their mass slaughter of civilians.  

For far too long democrats in this hemisphere have failed to join together in solidarity against those suffering under tyranny and others have fallen, one by one, failing to arouse sympathy or solidarity in far too many remaining in freedom. This is a recipe for disaster.

Berlin, Germany

Desde Berlín, Alemania ?? @nazlyescalona venezolana y miembro fundadora de nuestra Red, junto con familiares, amigos y colegas realizaron la #VigiliaMundial Unidos por las Víctimas de la represión para conmemorases. pic.twitter.com/u9AAcake0h

— Juventud LAC (@JuventudLAC) August 26, 2018

However this past Sunday across the world people of goodwill gathered around the world for victims of repression in Bolivia, Nicaragua, Venezuela and Cuba. This was a good start. Let us pray that it is repeated in years to come.
Continue reading HERE.