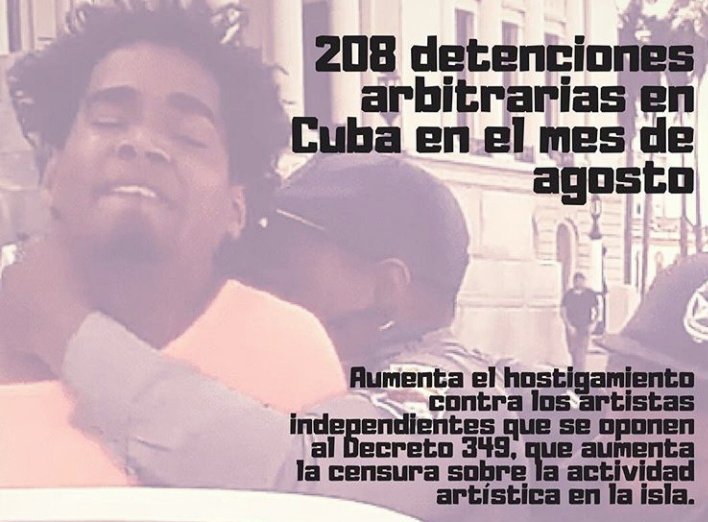 Remember how they told us things were really changing in Cuba? Remember how they said the new president and the new constitution was a clear signal the era of the Castro dictatorship was over in Cuba?
Apparently, someone forgot to tell the Castro dictatorship and their State Security thugs.
Despite claims to the contrary, Cuba remains the same totalitarian hellhole ruled by a ruthless and murderous dictatorship controlled by a single family it has been for the past six decades.
Via Martí Noticias (my translation):
Human Rights Observatory confirms increase in repression in Cuba

In their monthly report, the Cuban Human Rights Observatory (OCDH) said on Sunday there were at least 208 arbitrary arrests in Cuba during the month of August, which was an increase over arrests in July.

The OCDH network of activists on the island counted 133 acts of repression against women and 75 against men. They also noted an increase in acts of harassment and intimidation against members of civil society and activists across the Cuba.

The all-women opposition movement, the Ladies in White, once again was the peaceful organization most affected by the government's practice of arbitrary arrests. The women are regularly prevented from attending church services and are subjected to acts of physical and verbal harassment, said the report.
Continue reading (in Spanish) HERE.