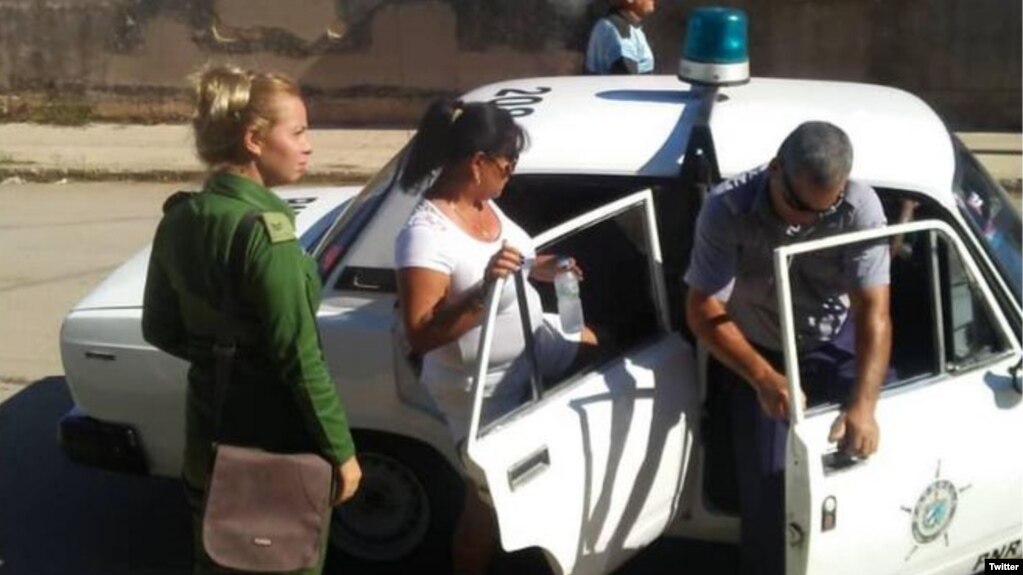 The same apartheid dictatorship in Cuba the media, academia, and the Obama Bros™ keep telling us is now a kinder, gentler dictatorship has threatened the Ladies in White with complete annihilation within six months. Members of the peaceful all-women human rights group were victims of yet another spate of arbitrary arrests this Sunday for the crime of attempting to attend church services. The women arrested say State Security agents told them the Castro regime has issued orders to eliminate the organization in less than six months.
Martí Noticias reports (my translation):
Ladies in White Caridad Burunate, Asuncion Hernandez Carrillo, and Tania Echevarria were arrested this Sunday while on their way to church and threatened by State Security agents who told them they had orders to eliminate the all-women opposition movement in less than six months.

A State Security official identified as Alberto Asturi told the activists that officials from Havana had given them the order that "the Ladies in White must be eliminated from the province of Matanzas in six months," said Echevarria to Radio Martí.
Read the entire report (in Spanish) HERE.