"The report said that funds from illicit actors including Russia can only be effectively cut off through police and military operations. "Only this type of measure will be able to put an end to the permanent aggression against other countries posed to date by drug trafficking and the planning of terrorist attacks from Venezuelan territory."
By Lauren Meier via The Washington Times;
Cuban, Russian militaries are propping up Maduro's regime in Venezuela: Report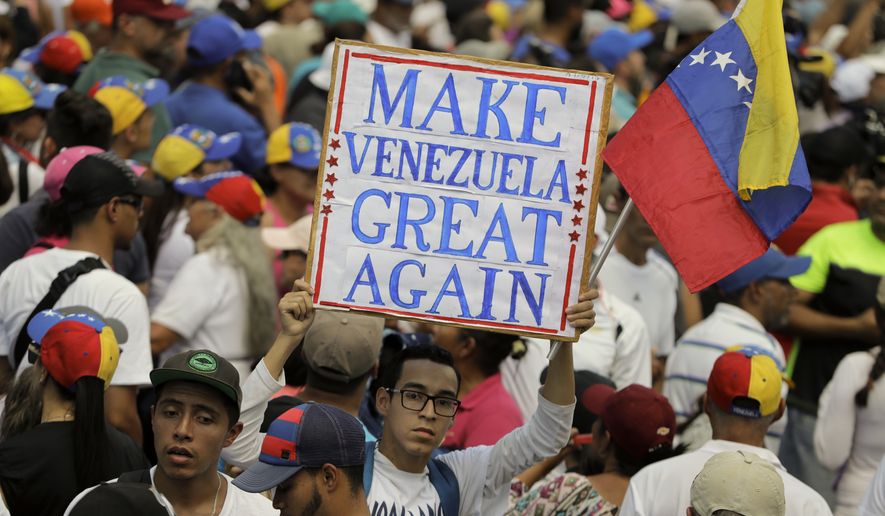 Both Cuban and Russian military forces have intervened to come to the aid of Venezuela's socialist government in an international standoff, a new report from a Cuban rights group claimed Friday.

In a news conference on Capitol Hill, the Foundation for Human Rights in Cuba released its report on Cuban intervention in Venezuela and detailed Russia's latest influence.

"Cuban military interventionism has recently been joined by a Russian military presence with the announcement that Moscow will establish a military base in Venezuela, the shipment of weapons, the visit of nuclear bombers and the deployment of some troops and high-ranking officers," according to the report.
The U.S has ramped up its economic sanctions on Venezuela by targeting a Russian bank that officials say has provided illicit financing to Venezuelan President Nicolas Maduro. Under the sanctions, all of the bank's U.S. assets have been frozen and U.S. citizens have been barred from doing business with the bank.

The report concluded that relying exclusively on economic sanctions will not end Cuban and Russian meddling in Venezuela.

"The notion that Maduro could sustain a prolonged war in Venezuela and the region based on irregular forces has more to do with a mantra for propaganda than reality," the report stated.