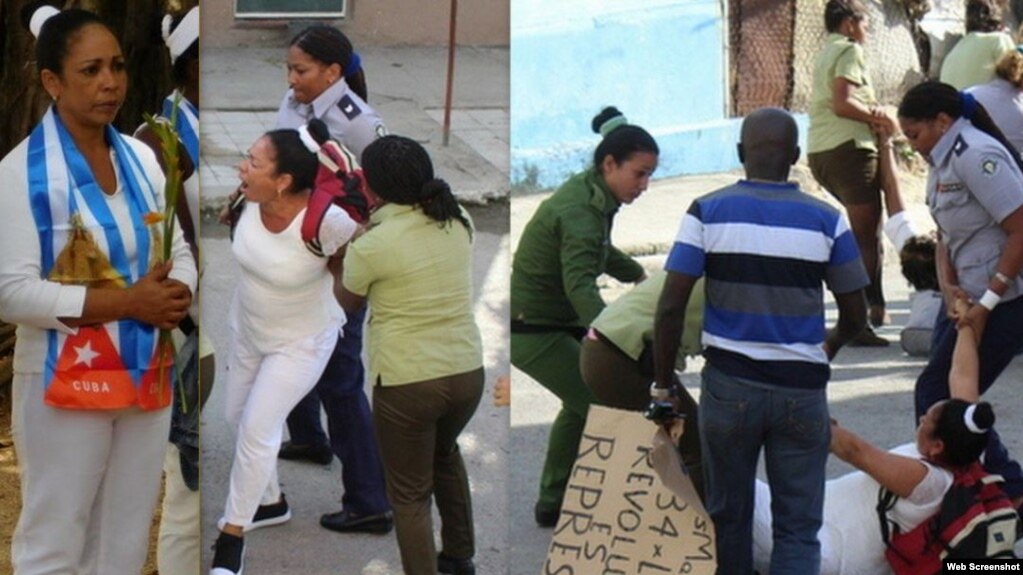 In socialist Cuba, peacefully protesting the Castro dictatorship will not only get you beaten and arrested, it can also earn you a prison sentence. After being held in jail for nearly a year without a trial, Lady in White Aymara Nieto Muñoz was put before a kangaroo court on trumped up charges and arbitrarily sentenced to 4 years in prison.
For those who insist there is "real change" taking place in Cuba, this is what that change looks like.
Via Martí Noticias (a quick translation):
On Monday, the Boyeros Municipal Court in Havana handed down a 4-year prison sentence to Lady in White Aymara Nieto Muñoz on alleged charges of assault and property damage. The news of her sentencing was passed to Radio Martí on Thursday by her daughter Amarilis Silveira Nieto.

Nieto Muñoz has been jailed without a trial since May of 2018, when she was arrested for attempting to participate in a protest with other Ladies in White who march in demand of the release of Cuban political prisoners.