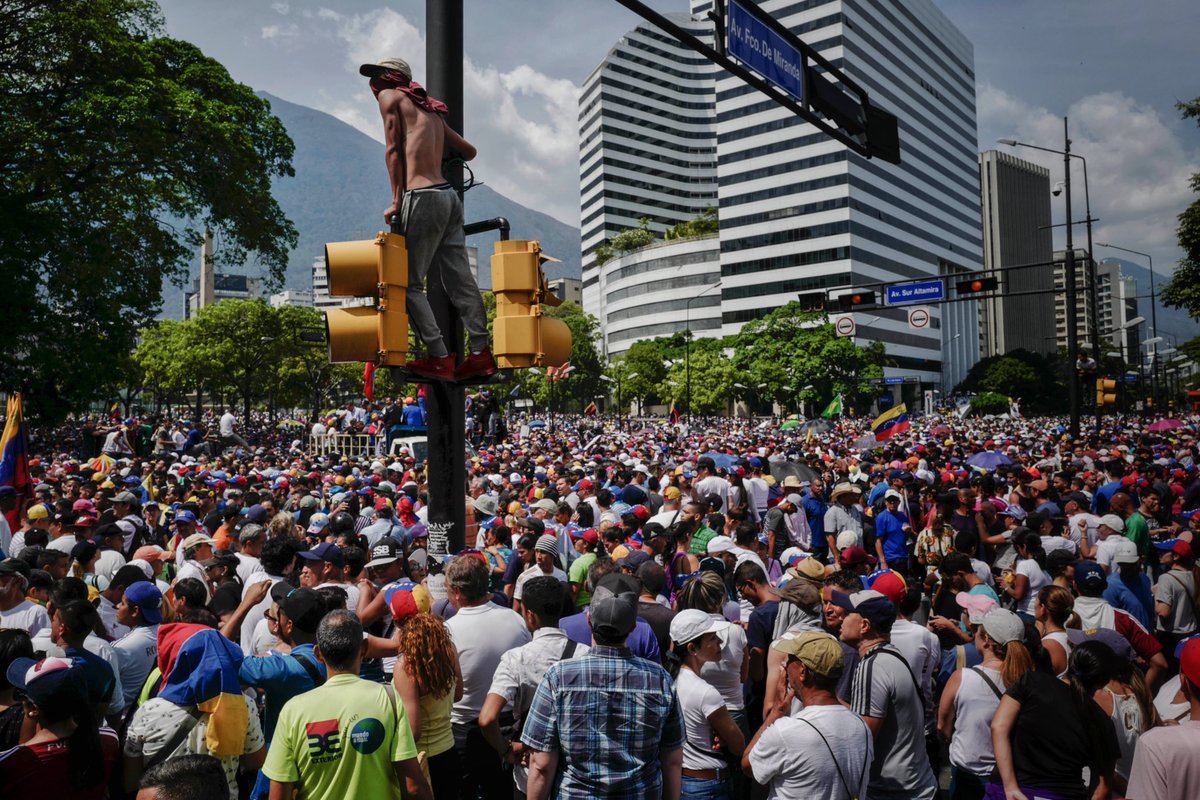 Tens of thousands of Venezuelans are expected to take to the streets again today in an effort oust Cuban-controlled dictator Nicolas Maduro. After two days of protests and violent repression by the socialist dictatorship, many freedom-loving Venezuelans are seeing this as perhaps their last opportunity to reestablish democracy and take back their country from the Cuban dictatorship.
Venezuela's opposition sought to maintain pressure Thursday on President Nicolás Maduro through further protests, as the embattled socialist leader convened a weekend of dialogue to critique his mandate and fine-tune "the revolution."

Following a failed attempt to stage a peaceful military revolt Tuesday and overthrow Maduro, the opposition was facing a limited array of options. Opposition leader Juan Guaidó on Wednesday called on Venezuelans to stage daily protests until Maduro leaves. The campaign, opposition officials said, included an appeal to public servants to show civil disobedience by wearing blue armbands to work.

After two days of violent protests that left two people dead and dozens wounded, the opposition was banking on a resilient populace to continue the effort — though it remained unclear how exhausted, crisis-battered Venezuelans would respond. Guaidó insisted late Wednesday that political change remains within Venezuela's grasp.

"As long as we are mobilized and united, we are very close to achieving our freedom," Guaidó said on the Fox Business Network. "Can't tell you a specific date or time. Working on transition. Democracy has always taken time."
Indeed, the window of opportunity for Venezuelans to free themselves from the yoke of socialist tyranny is quickly closing. If the Castro regime's puppet dictator Nicolas Maduro continues to survive and remain in power, Venezuelans may soon find themselves in the same dire and hopeless situation Cubans have been living in for the past six decades and counting.