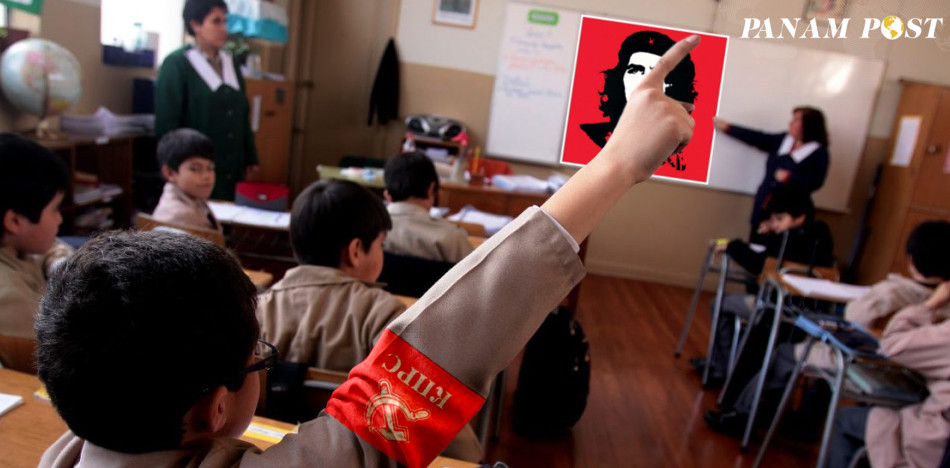 From our Latrine America Bureau
Here we go again….
Same old crap, new setting.
If any of the two dozen Democrats currently running for President of the U.S. wins the 2020 election, this will happen here too.
And this is what the four Marx Sisters in Congress –a.k.a. "The Squad" — desperately want to do too.
From The PanAm Post
The National Coordination of Education Workers (CNTE) will provide textbooks to hundreds of thousands of Mexican children in 6,000 schools and indoctrinate them with communist propaganda. The material ranges from Karl Marx to the link between Mexico and Cuban communism since the yacht called Granma that transported Che Guevara, and the Castro brothers sailed from its shores.

Instead of learning the contradiction of having the greatest critics of capitalism travel in luxury boats where they would later smoke cigars and wear Rolex gold watches, Mexico's children will be indoctrinated to rewrite the continent's history.

The children will read that the conquest of America was pillage while in the case of Mexico, it was made possible by alliances between indigenous peoples enslaved by the Aztecs – who demanded human sacrifices – and the Spaniards of the day…

…The texts also praise the Sandinista Revolution, which featured Daniel Ortega, the guerrilla who is now Nicaragua's dictator.

Contrary to the democratic order, the first lady is his vice-president. The citizens' discontent with his administration has ended in brutal repression against the demonstrators who dare to question the tyrant.

According to local human rights organizers, since the protests began in April 2018, at least 595 Nicaraguans have been killed, of whom the regime has recognized 199.

International observers such as the Inter-American Court of Human Rights recorded 322 assassinations and demanded greater transparency in access to information from the regime. Consequently, the government proceeded to expel the observers from the country.

These are the heroes that the children of Mexico will learn about, thanks to the teachers' union run by CNTE.

whole story HERE