From our Bureau of "Heroic" and "Humanitarian" Human Trafficking
Castro, Inc. is at it again. Ka-ching!
Never mind the plague at home, slave doctors MUST be sent overseas so that money can pour into the coffers of Castro, Inc.
The latest of its human trafficking ventures is a 20-medic team headed for Cape Verde, a former Portuguese colony. Cape Verde, which became independent in 1975, is a cluster of ten volcanic islands in the Atlantic Ocean, 350 miles off the west coast of Africa. This cache of 20 fresh slaves will join another 79 who are already there.
Fittingly, the Cape Verde archipelago was a major hub of the trans-Atlantic slave trade for four long centuries.
According to the pathological liars at the Ministry of External Relations (MINREX), there are currently 29,005 Cuban slave medics raking in the cash abroad. And due to the current plague, these slaves are also creating one of the greatest propaganda victories that Castro, Inc. has ever attained.
MINREX also boasts that there are new deals being struck with Peru and Honduras.
And Argentina wants to purchase as many as 500 Cuban slave medics, a massive deal that prompted Andres Oppenheimer to write an expose for El Jeralito (Nuevo Herald), fittingly titled "Argentina willing to support modern-day slavery by inviting 500 Cuban doctors."
Below are some details about Castro, Inc.'s latest slave deal with Cape Verde: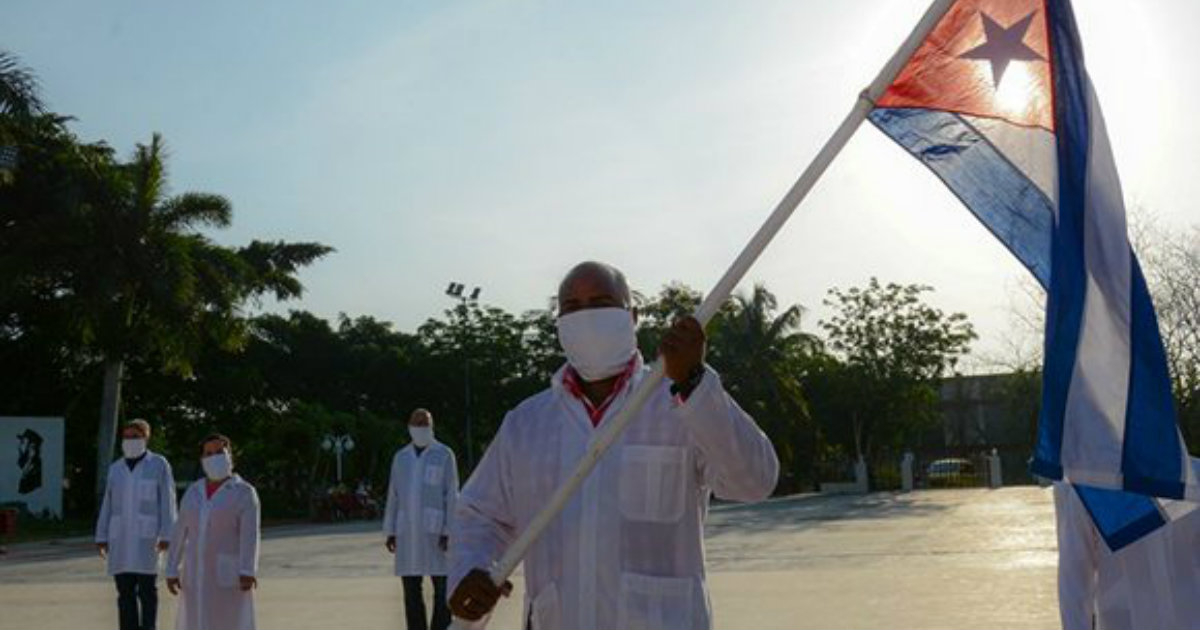 Loosely translated from CiberCuba:
The Government of Cuba sent a new delegation of health professionals from the Island to Cape Verde to fight against the coronavirus.

The Foreign Ministry explained that the brigade is made up of 20 members, who represent eight Cuban provinces. There are eight women and 12 men.

The expedition is made up of five doctors, 10 graduates in Nursing and five in Hygiene and Epidemiology, whose ages range between 29 and 60 years, according to the head of the brigade, Dr. José Antonio Sánchez.

It is the 22nd medical brigade that Havana sends abroad to combat COVID-19.

From the MINREX they pointed out that in this African country there are already 79 Cuban health professionals. As explained in the statement until March, there are a total of 29,005 employees abroad.

continue reading HERE