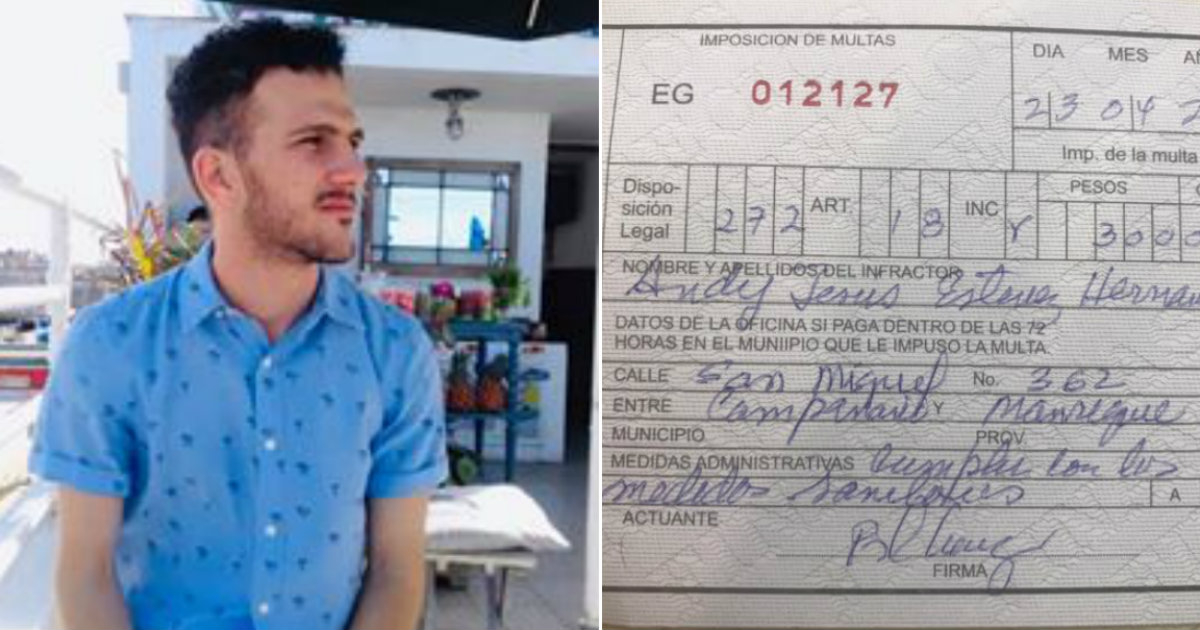 From our Great Advantages of Socialist Totalitarianism Bureau with assistance from our in-house Social Justice Guru
When it comes to humanitarian compassion,one can always depend on Castro, Inc. to set bright shining examples for the world to follow.
Never mind the plague and never mind the fact that everyone in Cuba is now forced to stand in line in the scorching sun during a heat wave for scraps of food.
And never mind the fact that those lines are tightly packed and disorderly, with no social distancing.
As a policeman for Castro, Inc., you're under instructions to display your arbitrary powers constantly and create as much fear of authority as possible among the enslaved population of your country.
So you see a guy who's been standing in line for a long time pulling down his nasobuco to drink some water his grandmother has just brought him, and you shove granny aside and pounce on him, drag him into your patrol car, take him to the police station, rough him up, and slap him with a heavy fine.
Then you tell this man that he's a delinquent, just like all other university students. Yeah, you know, too much education makes you a natural troublemaker.
Yes, Mildred, this is socialism in action. Welcome to Hell on earth. Welcome to Castrogonia.
Abridged and loosely translated from CiberCuba.
A police officer arrested and imposed a fine of 300 pesos on a young Cuban for removing his face mask to drink water after 8 hours in a queue for food.

This citizen, who was identified as Andy J. Estévez, explained on his Facebook profile that he lives in the Colón neighborhood, in the Centro Habana municipality, and organized with his family to buy some food after 20 days of quarentine at home.

"I left at 8 am to check the queues in the Colón neighborhood where I currently reside. After analyzing the panorama, four of us family members decided to strategically split up and stand in different queues. One for detergent in the Tao Market, another for oil in the Chantilly, one for pork in Galeano and Neptuno and another for ground beef in the Liquid House, and return home as quickly as possible and with all the necessary food for at least another 20 days of quarantine, "he said.

However, when he was queuing at the corner of Calle Concordia and Neptuno to buy the pork leg, his grandmother brought him some water from home so he wouldn't lose his place in line, so he quickly pulled away from the queue to drink some of the water.

"At the exact moment that I remove the mask from my mouth, a police patrol car stopped abruptly, as if it were in a Fast and Furious movie, and the driver gets out, starts shouting arrogantly at me for failing to comply with sanitary measures, and tells me to get into the patrol car."

"I tried to dialogue and explain the situation to him, that I had been in the queue for 8 hours without being able to eat anything, and because of a primary need I was drinking water. His response was even worse, he pushed my grandmother aside,screaming loudly that he didn't care about any explanations from her and she should go away and go to hell."

… Finally he arrived at the Zanja police station, where they did not listen to reasons either. "There they told me that if I was thirsty I should have gone home. So, is this rational? That I should I lose my entire day, my standing in line, and my food?"

Estevez also explained that at the police station they pointed out that "the university students are the top delinquents in this country." "I wonder what my groupmates, the thousands of university students and graduates, as well as the leaders of the University Student Federation of our country would think about this," he said.

Whole story HERE in Spanish