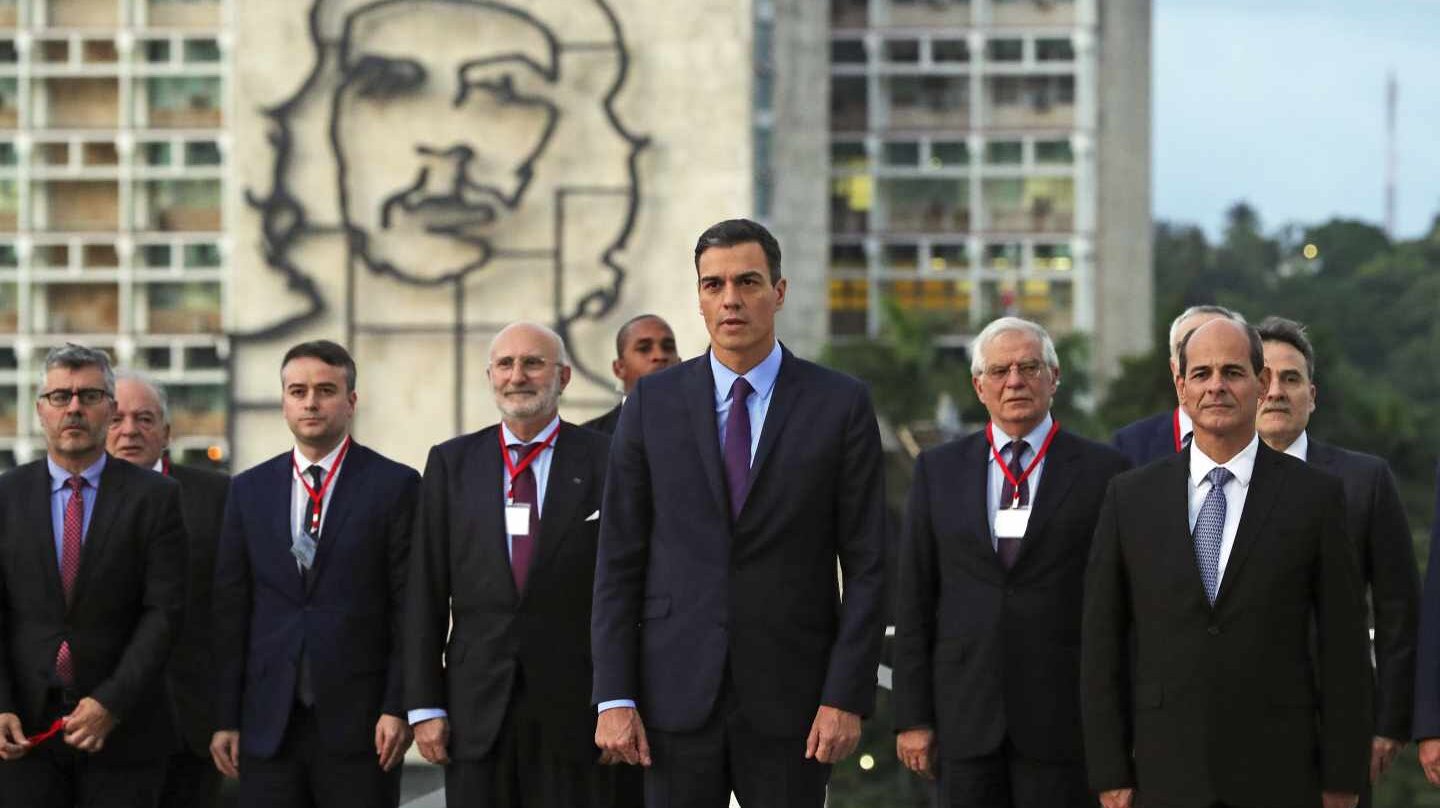 From our Bureau of Socialist Neocolonialist Sugar Daddies
It's difficult to imagine how Castrogonia could survive without Spain, which has lately become Castro, Inc.'s newest sugar daddy.
Call it neocolonialism, call it aggressive leftism, call it whatever you want…but there is no denying that the latest stunt pulled by Spain's socialist/communist government stinks to high heaven.
Medical supplies that are scarce or unavailable in Spain — one of the hottest plague hot spots in the world — have been sent to Castrogonia.
From PanAm Post
Spain has the second-highest number of reported cases of coronavirus in the world. Instead of prioritizing local supply, the socialist government has chosen to supply materials to its ideological allies. It sent Cuba Personal Protection Equipment (PPE) that is no longer available in Madrid pharmacies.

In theory, Cuba is a medical powerhouse. In reality, however, the country has shortages of even basic hygiene supplies and is dependent on international aid, which in turn, debunks the myth of the blockade…

…Pedro Sánchez's support for Havana's communist tyranny is such that he was the first president of Spain to set foot on Cuban soil since the fall of the Berlin Wall, and he did so to guarantee the flow of euros to the island through the cancellation of a 300 million euro debt.

Now, despite the health emergency in Spain, the socialist coalition government admits that it has exported PPE kits to Cuba to protect its allies during the pandemic.

The deputies of Vox, Alberto Asarta, Emilio Jesús del Valle, Carlos Hugo Roca, Antonio Salvá, and Víctor González, who is also the vice-president of the party, asked the government about the export of material for protection against the coronavirus.

The Government replied in writing: "As the competent authority under Article 4 of the royal decree 463/2020 of March 14, which declares the state of alert for the management of the health crisis caused by COVID-19, a total of 41,738 units of non-specific use other products have been authorized for export to Cuba. Of the total units authorized for Cuba, more than 80% are gloves."

According to OKDiario, the socialist government not only sends its allies products that Madrid has been lacking for months but also controls their access to and from the country. "We have not had gloves for a long time, almost since the beginning of the quarantine, and there is no provision for that. They have just called us to cancel an order because they have been held back. They have confiscated them. We only have scrubbing gloves," said employees of a pharmacy in Madrid's Chamberí district.

whole story HERE