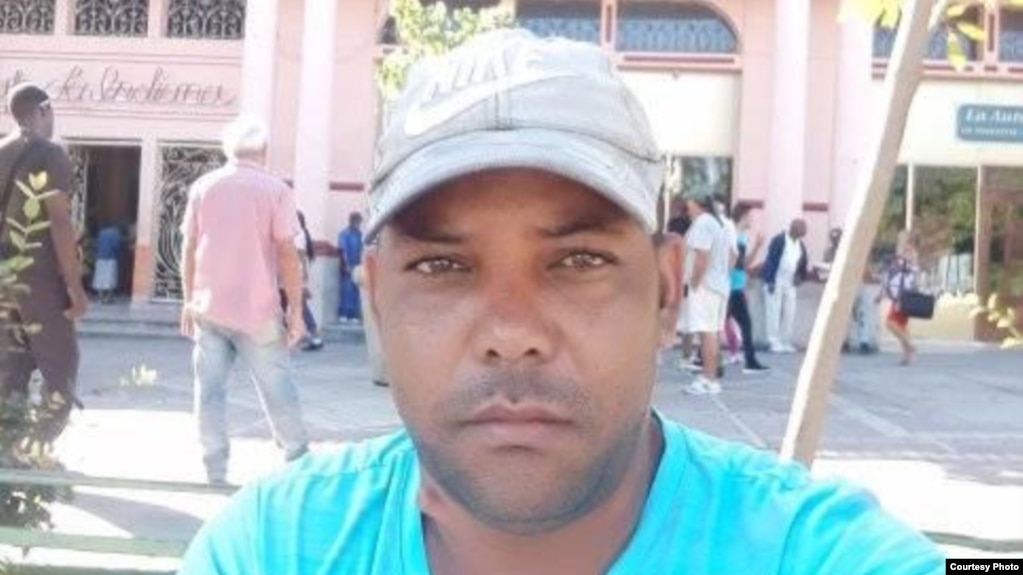 From our Bureau of Punitive Socialist Groupthink
Law 370 is turning out to be a useful tool of repression.
Never mind the fact that Castro, Inc. didn't need to create a new law for repressing freedom of expression. It's been doing that very successfully for 61 years.
But now, with Facebook and Twitter, the monsters in charge of the island slave plantation needed to apply some convenient legality to their policing of expression on the internet.
And…. fining Cubans 3,000 pesos — one quarter of a year's income — is one damn fine muzzle, ain't it?
Loosely translated from Marti Noticias
Another citizen was sanctioned with a 3 thousand pesos fine under Decree Law 370. It happened in the city of Guantánamo on June 12.

This is the activist of the Patriotic Union of Cuba, UNPACU, Diosvany Salazar, resident in the Maqueisito neighborhood, 17 kilometers from the provincial capital.

"I was going to the house of the coordinator of my organization, Bartolo Cantillo. When I was arriving, I realized that the house was watched by agents of the State Security. I tried to dodge them, but they stopped me and transferred me to the police unit known as Caribe. There they interrogated me, prohibited me from visiting Cantillo and registered my cell phone, "he told Radio Martí.
"After a short time, the ETECSA inspectors arrived, who fined me for my Facebook posts, who say they are against good morals and morality; But I only make complaints about the violations that the government commits daily with the people, that we are starving, you already know things like that. Then they released me, "Salazar said.

With this, the number of cases documented by the Cuban Movement for Freedom of Expression, MOLE, rises to 30.

"This is the second time that Diosvany Salazar has been punished under the 370 regulation. Before, in April they had done it. Salazar is the second person, that we register, to whom that type of sanction has been imposed twice. The same has happened to the Guantanamo communicator Niober García Fournier, "said one of the MOLE coordinators, the journalist Camila Acosta.

"370 is not only being applied to independent or opposition journalists, but to all Cuban citizens who, in some way, disagree or publish any situation in Cuban reality," stressed Acosta.