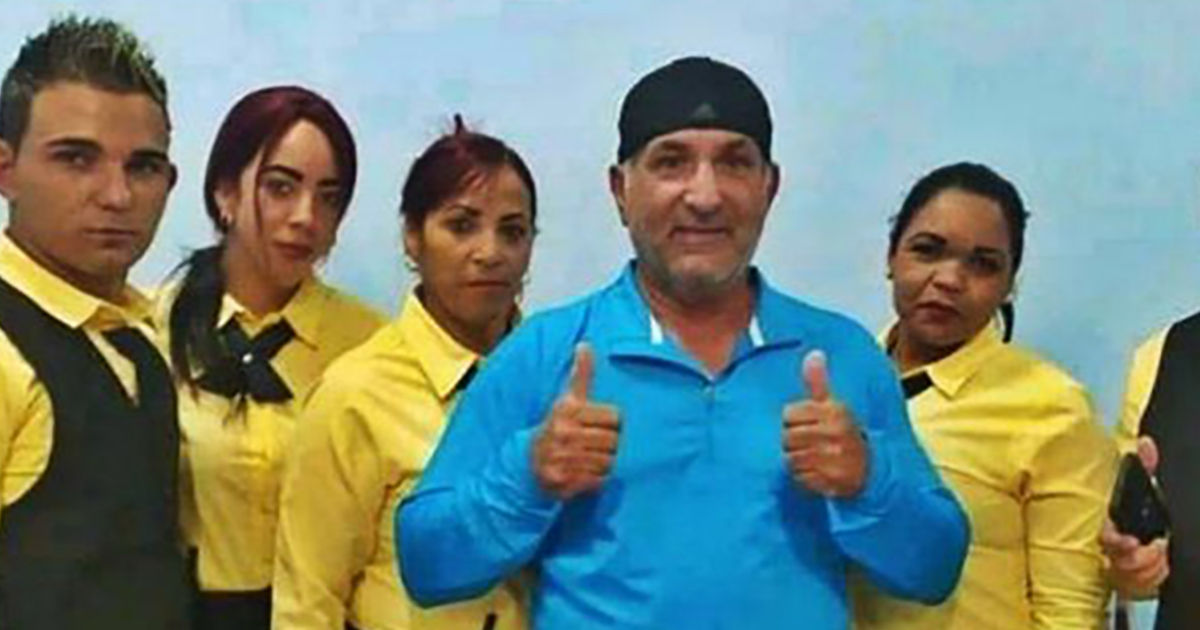 From our Yo-Yo Hall of Fame Bureau
A Cuban who almost drowned 30 years ago while escaping from Castrogonia on a flimsy raft has been arrested in Placetas, the birthplace of Pseudo-President Tructú Diaz-Canel.
The Yo-Yo who is now in prison returned to Cuba so he could open a hostel for other Yo-Yos as a self-employed entrepeneur.
Does this make sense? He risks his life to flee from Hell and then returns, lured by the promise of self-employment, with full knowledge of the total untrustworthiness and rapacity of Castro, Inc.
Santa mierda de los perros de San Lazaro. So now, he's been arrested for buying soap illegally. Yeah. Welcome back, Yo-Yo.
Insane. Our brand new Yo-Yo Bureau has inducted him into its Hall of Fame.
Loosely translated from CiberCuba:
Cuban-American businessman Raúl Gómez, owner of the hostel "La Casona" in Placetas, has been detained for two days at the police station in that Villa Clara municipality, relatives of the inmate told CiberCuba on Thursday.

The arrest occurred because Gómez had bought "liquid soap with bills" from two other residents of Placetas, including a former policeman who goes by the name of Jaime, the sources indicated.

Prior to Gómez's arrest, Placetas police searched his hostel, located on 3rd street. del Norte # 83 between 4 and 5 del Oeste, where it has operated for "two years complying with the law with established regulations," the sources assured.

According to the source, De la Fe Fraile assured that "he will not release Gómez until the day of the trial."

Gómez, who almost drowned in a raft in which he arrived in the United States about 30 years ago, has a business of sale and rental of pallets in Miami, he repatriated to Cuba and invested part of his profits in his hometown, where he now remains imprisoned in the dungeons of the Placetas police unit, since this Wednesday.

Yaquelin Abreu, promoter and spokesperson for the group "Todos Somos Placetas" confirmed the arrest of Gómez and called it "another repressive act by the corrupt police of my town against a businessman who has not committed any crime."

"Most of the residents of Placetas are hurt by the arrest of Raúl Gómez, a hardworking and honest man, who wanted to help his people by creating a business and jobs," said Abreu, who lives in Miami.

Continue reading HERE in Spanish