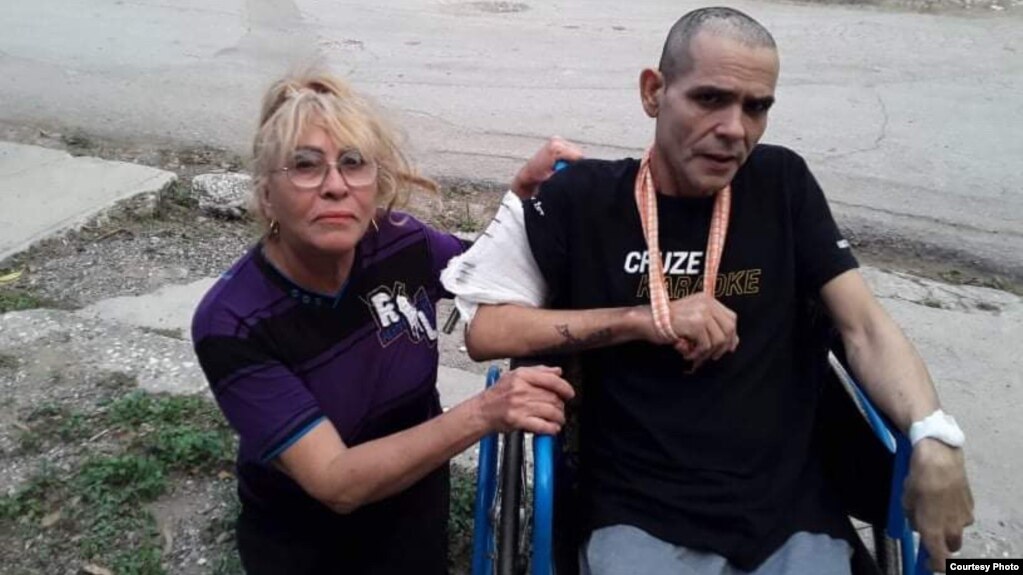 From our Bureau of Social Justice Measures Highly Admired by Kamala Harris, the Marx Sisters and All "Progressives"
How's this for socialist compassion and social justice?
Rough up an old lady, drag her to jail, ruin her shoes, and steal her belongings, including medicine she had just obtained for her son who is dying of cancer, and then threaten her to keep quiet about it.
Yes. Welcome to Helll. Welcome to socialism, communism, progressivism, whatever you want to call it. Welcome to Left World.
If anyone disagrees with you, crush them. They deserve no mercy. That is rule number one in the Leftist Guide to the Good Life. The Guide has many authors: Marx, Lenin, Hitler, Stalin, Mao, Pol Pot, Fidel, Che, Bernie & the Marx Sisters, Kamala Harris, et. al. They all keep adding footnotes, but the author has been around for a long time and everyone knows him well by various names, including, Father of Lies
Loosely translated from Marti Noticias.
Dissident Yolanda Carmenate Fernández, was the victim of a violent arrest last Friday, and the medications she was carrying for her son suffering from cancer were confiscated.

The activist of the Patriotic Union of Cuba (UNPACU) and promoter of Cuba Decide, told Radio Televisión Martí that she went from her home in Las Tunas to the headquarters of that opposition organization to look for some medications (analgesics, antibiotics and some vitamins) for his son the activist Cristian Pérez, who has suffered from cancer since he was released from prison in 2019.

She said that as soon as they gave her the medicines at the UNPACU headquarters, she went to the bus terminal and there "I was kidnapped by the political police."

The agents "dragged me and even broke my shoes and took me to the PNR (National Revolutionary Police) department where they took my money, medicines and other things that I had," he said.

Dissident Cristian Pérez Carmenate received in November 2019 an extra-criminal license for 6 months, after undergoing surgery on his right arm and not receiving due medical attention at the Plan Confianza prison, in Las Tunas province.

Carmenate has denounced that her son was inoculated with the cancer he suffers, and is requesting a humanitarian visa so that the activist can treat his health problems.

State Security has threatened her not to report the case.

According to Carmenate, the agents told him that Cristian's humanitarian visa is in their hands "and that they will authorize it shortly."

The dissident said that she received the warning that she could not visit the UNPACU headquarters in Santiago de Cuba ever again.