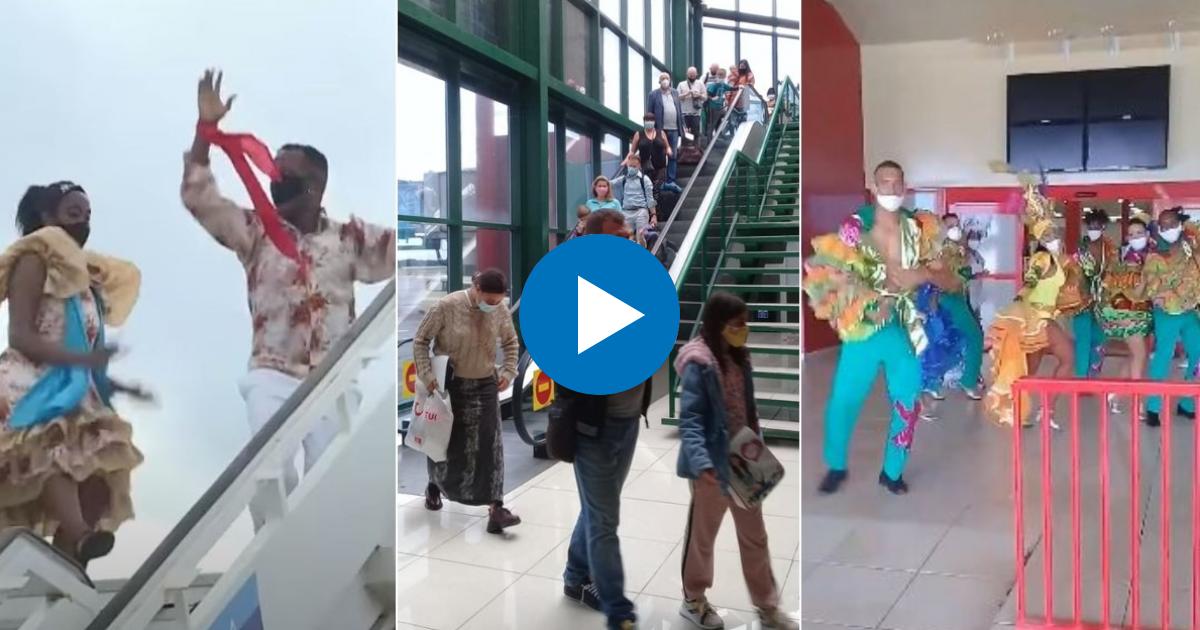 From our Bureau of Great Moments in Socialist Plague Control with some assistance from our Noble Savages Desk
Despite a spike in coronavirus infections in Castrogonia and elsewhere throughout the world — including Europe — Castro, Inc. has reopened its airport and apartheid resorts in the fabled beach of Varadero.
A flight from dull, grimy Manchester carried hundreds of apartheid-loving British racists to the sunny Caribbean destination.
Upon arrival, as required by their natural inferiority, some locals greeted them with song and dance routines in suitably degrading native costumes.
Not to be outdone, Canadian tourists are expected to flock to Varadero beginning next week.
Viva la esclavitud, viva el racismo, vivia nuestra inferioridad! Long live slavery, long live racism, long live Latrine American and Cuban inferiority. Vamos bien, comandante!
Loosely translated from CiberCuba
This Sunday, the first European flight to that resort arrived at Varadero Airport, from the United Kingdom, since the borders were closed in March due to the coronavirus.

At the reception, in addition to the special biosecurity measures due to the pandemic, there was a cultural event with dancers and recorded music. Curiously, a similar act was criticized by Díaz-Canel in 2016 when the Adonia cruise ship, from the US, was received in the Port of Havana. "We seemed Hawaiian," he criticized then.

In total, 276 passengers traveled from Manchester, of which 241 are British tourists who stayed at the Royalton and Iberostar Varadero hotels (Cubanacán) and at the Playa Vista Axul (Gaviota), according to Prensa Latina.

This Sunday's flight to Varadero was operated by the TUI UK airline (Germany-United Kingdom) and marked the arrival in Cuba of the first large aircraft in the last seven months, a Boeing 787-8 Dreamliner.

José Antonio García Manso, general director of the Airport, indicated in statements to Cuban television about this Sunday's flight that this airport facility is certified with all the requirements required by the Biosafety protocols to restore services.

He also specified that two flows have been organized -Room A and B- both inbound and outbound, and announced that Canadian tourists will also soon arrive at that airport.

continue reading HERE