From our Bureau of Socialist Tolerance, Image Control, and Social Justice
If American "progressives" and leftists get their way, this is what life in the U.S. will be like. Constant repression of "incorrect" behavior, constant harassment of anyone who is in "error", constant war against any who disagree with the oligarchy's "truth."
Or, just to step up the fear one notch, caustic chemicals could be splashed on the homes of troublemakers.
Carolina Barrero's recent problems began when she dared to distribute a printed image of Cuban icon José Martí on the streets of Havana.
She is now being told that distributing that image without permission from the state is a crime. And this is what makes the so-called Revolution sexy and cool. This is the very meaning of swing!
Approach this image as you were a Castronoid taking a Rorschach test. What do you see? What is so wrong with this picture? Could Marti's shirt be seen as an American flag? Or does the shirt make him look cooler than the Revolution?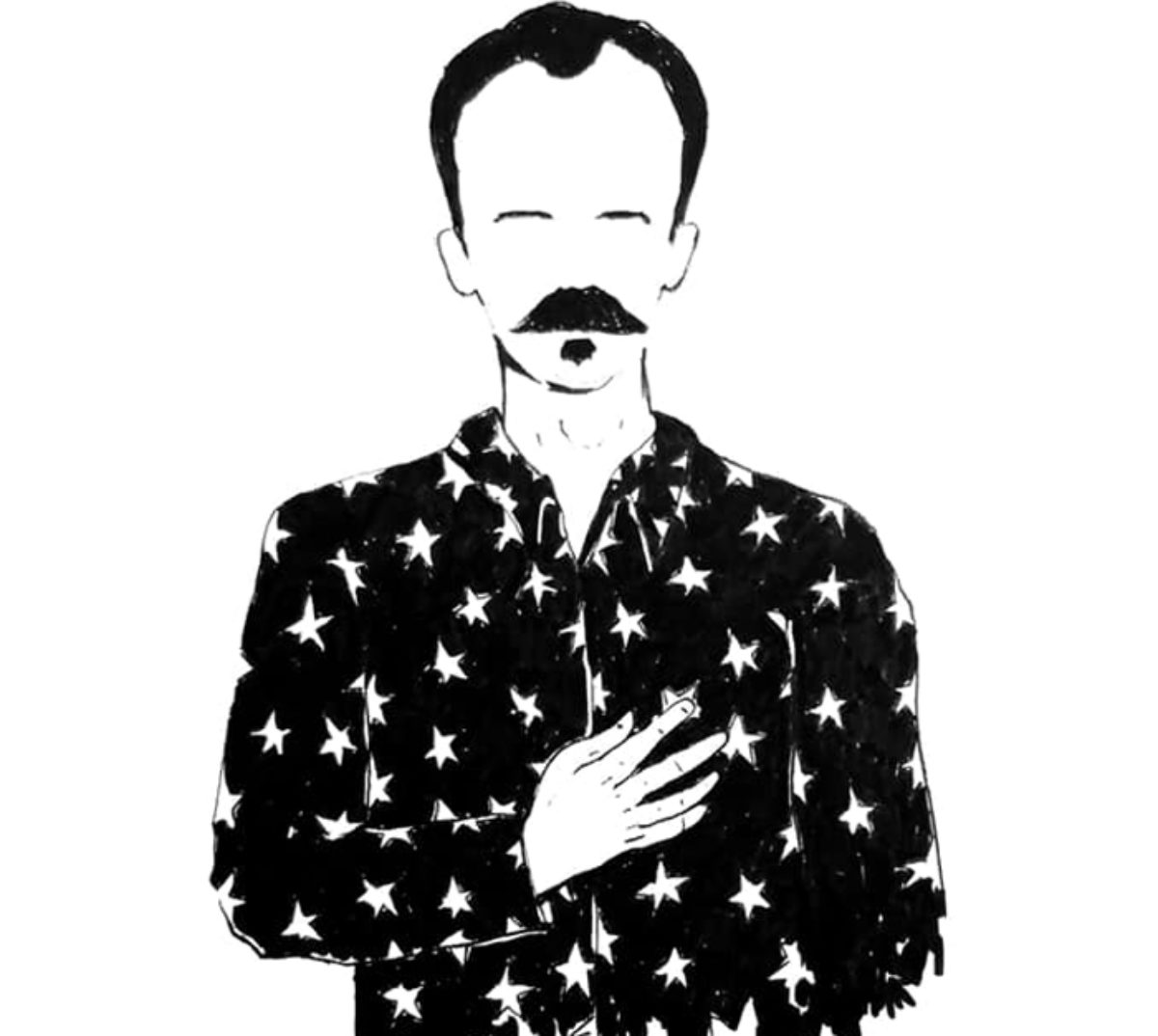 Loosely translated from CiberCuba
Cuban art historian Carolina Barrero denounced that she was summoned by State Security to appear this Saturday at a police station in Havana.

"State security, embodied in the figure of First Lieutenant José Antonio Ramírez Hernández, has brought me this summons to appear today, before the criminal investigator, Captain Gustavo Figueredo Pérez, at 11:30 in the morning at the Picota street station 209 e / Paula and San Isidro, "Carolina wrote on her Facebook profile.

"They could not have chosen a more beautiful station. Yesterday, from 6 in the afternoon and until night, different patrols passed through my street as if possessed by irritation. There are too many abuses of a police state," Barrero denounced in her social networks, where he showed an image of the patrol.

This week, Carolina was arbitrarily detained by State Security, one day after she and Solveig Font delivered a letter to the National Assembly calling for the dismissal of Cuban Minister of Culture Alpidio Alonso.

The art historian was abducted in a police patrol, in a violent way, while she was talking with the artist Tania Bruguera, who described the event as a horror. The political police released her several hours later, during which time there was no news of her whereabouts.

Barrero later told on her Facebook account that she was detained at the Infanta and Manglar station, the same station to which she was taken on January 27, along with the rest of the young people who participated in the peaceful protest outside the Ministry. of Culture.

This Friday Carolina denounced that State Security threatened to accuse her of a crime of "clandestine printing" against public disorder, contemplated in Article 210 of the Cuban Penal Code.

Cuban State Security agents are claiming that it is a crime to print on paper of an image of José Martí covered in stars, with which the young Carolina Barrero wanted to pay tribute to the Apostle's birthday on January 28.