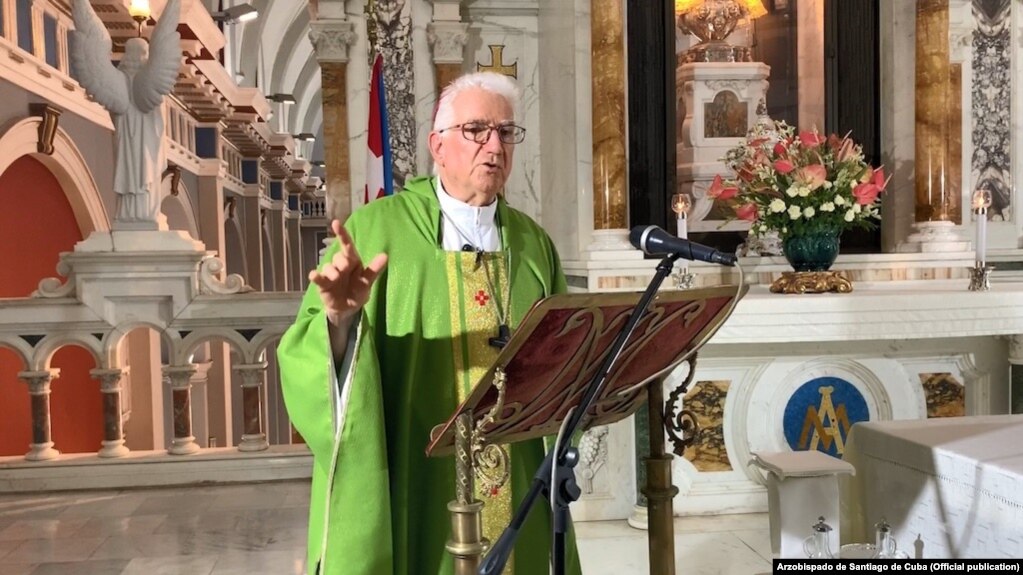 From our Bureau of Unusual Pastoral Care with some assistance from our Bureau of Men of the Cloth Who Seem to Take a Different Approach From Papa Che and the Late Cardinal Orgtega
Imagine Pope Francis or the late Cardinal Jaime Ortega doing something like this. Yeah. Hard to imagine, for sure.
These hunger strikers might be on the verge of pulling off something unprecedented. If you are so inclined, pray for them and their families. Their health is declining rapidly now, and they are in grave danger. One of them, Joel Acosta, has already been taken to a hospital.
A Castro, Inc. hospital is not likely to treat any dissident with care or compassion. And in Castrogonia, all hospitals are run by Castro, Inc.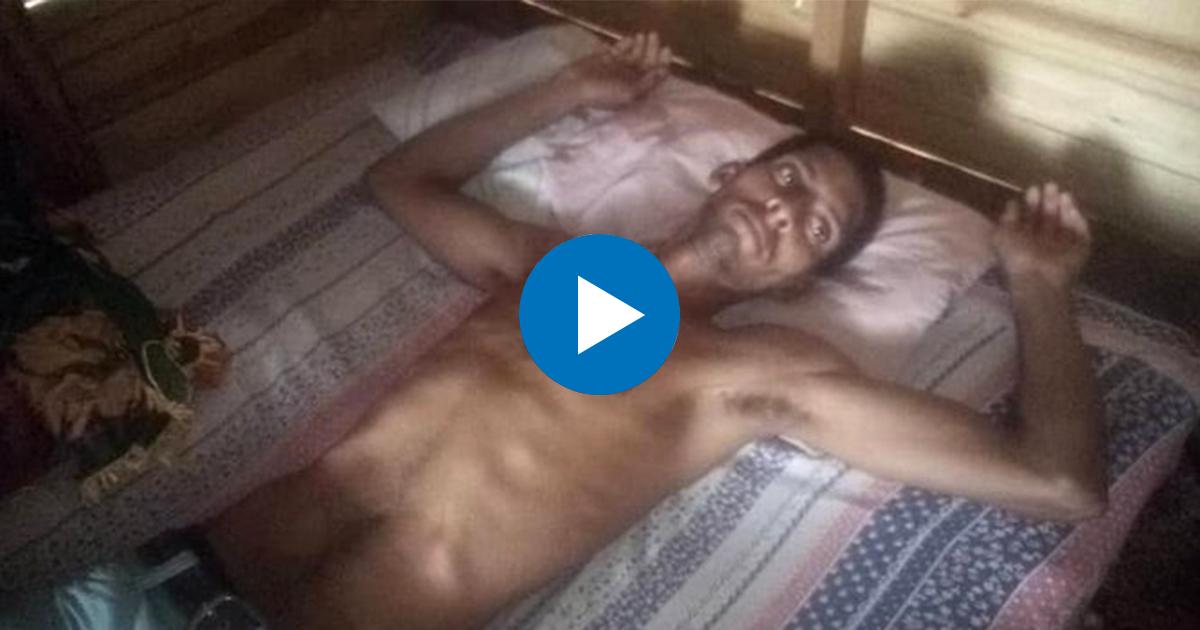 Abridged and loosely translated from Marti Noticias
A tweet published this Thursday on the account of José Daniel Ferrer thanks Archbishop Dionisio García's visit to the headquarters of the Patriotic Union of Cuba (UNPACU).

The high representative of the Catholic Church came to visit the opponents on hunger strike for 20 days, "taking an interest in the health of the strikers," said the UNPACU leader.

Other people, including activists and rappers, have been interested in his health and have asked him to leave the protest. "We can still hold out a little longer in our strike. Initially, we planned a month-long strike as a protest against the repression and we are now on the 20th," he told CiberCuba.

The regime deployed a police fence for 25 days in the vicinity of the headquarters of the opposition organization to prevent people in need from receiving lunch and medical care from the opposition group.

According to Ferrer, in the morning they had news "of a considerable decrease in the number of agents" around the UNPACU headquarters, but "it turns out that they had gone into hiding because Archbishop Dionisio García came to inquire about our health," he explained.

The activist Rosa María Payá, from the CubaDecide Platform, a project also defended by opponents of the UNPACU, thanked Monsignor García Ibáñez for the gesture.

On April 1, Berta Soler, leader of the Ladies in White, sent a message to Cardinal Juan de la Caridad García, the highest authority of the Catholic Church in Cuba, alerting him that in the context of Holy Week dozens of Cubans were on strike of hunger to "demand that the Cuban regime remove the police siege from the UNPACU headquarters in Santiago de Cuba, stop repressing and allow the dispossessed to be fed."

Continue reading HERE