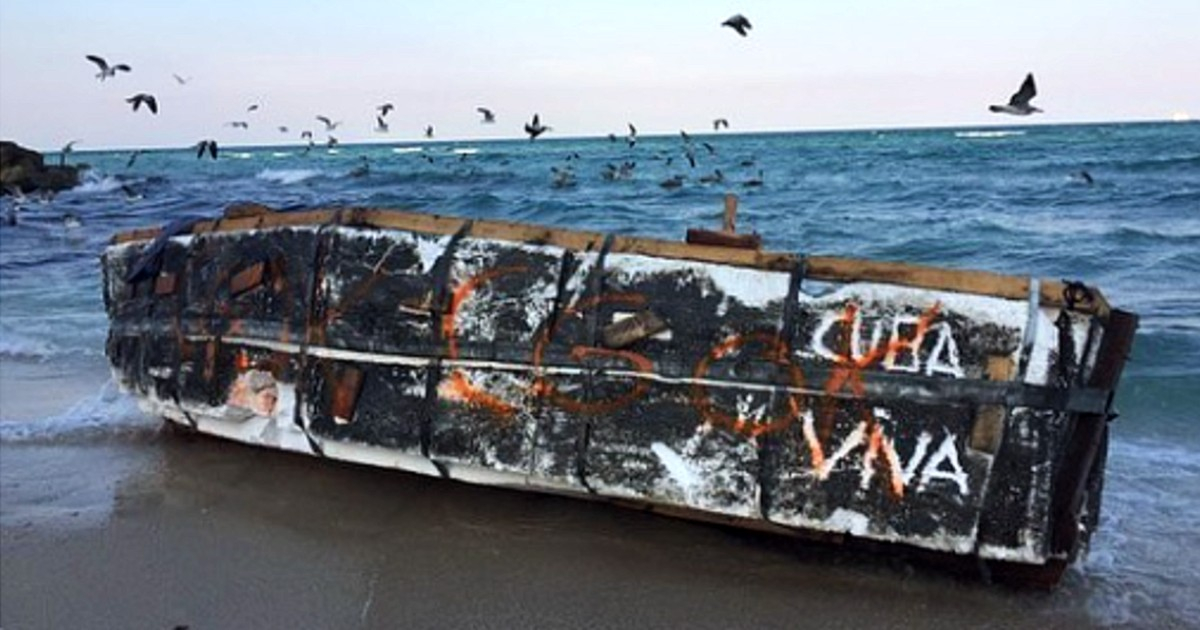 From our Selfish and Ungrateful Children of the Revolution Bureau
How many times has something like this happened in South Florida?
Chances are that no one has been keeping count.
Dying during an attempted escape from the socialist paradise of Castrogonia is a risk far too many Cubans are willing to take.
Abridged and loosely translated from CiberCuba
A rudimentary raft built in Cuba appeared on the beaches of Miami Beach this Friday afternoon, completely empty and without news of its occupants.

The boat, which was adrift, ran aground in the sand on the beaches of Miami Beach, at the intersection of 28th Street with Collins Avenue, according to images posted on the lifestyle Miami Instagram account.

At the moment, who were its occupants or their fate is unknown. Built with recycled materials, the raft has hand-drawn inscriptions on one of its sides. Strangely, the official slogan "Cuba viva" is distinguished to read on one of its borders.

Since the beginning of the year, the US authorities have warned of an increase in the illegal emigration of desperate Cubans who are thrown into the sea in rudimentary and inadequate boats to carry out a journey of these characteristics.

The month of March closed with the tragic balance of a dozen disappeared Cubans and 52 rafters intercepted by the North American Coast Guard, according to data from the United States government.

Since the 2021 fiscal year began (on October 1, 2020) more than a hundred Cubans have been intercepted on the high seas trying to reach the US shores. In five months, the number of the 49 Cubans who were captured in 2020 by the USCG has doubled.

Continue reading HERE