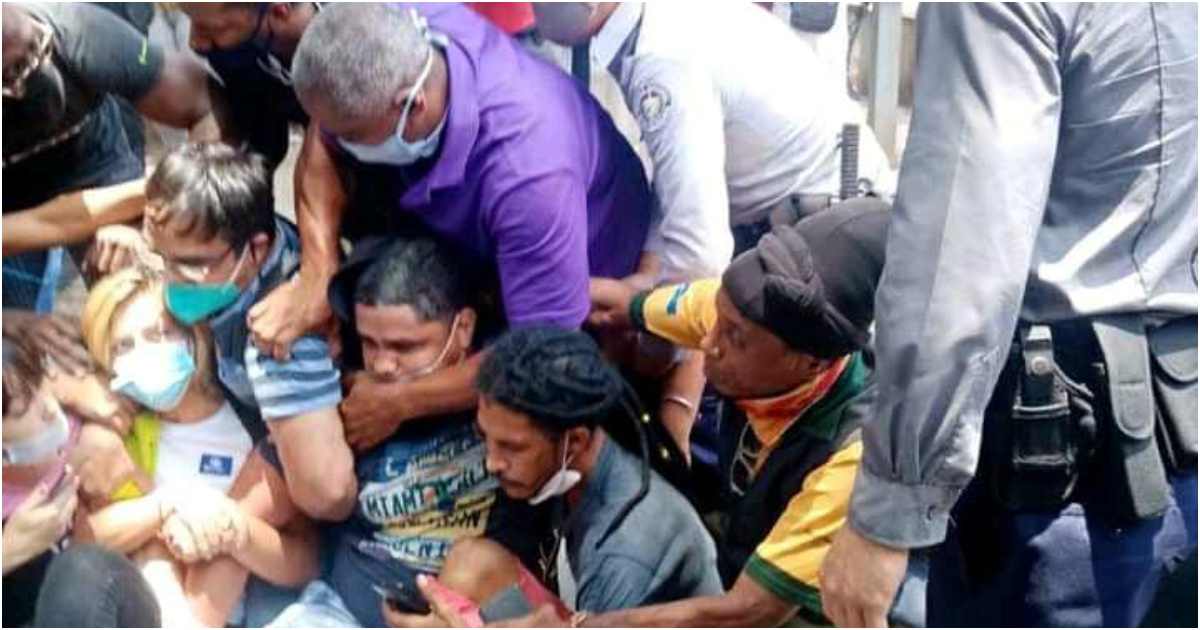 From our Bureau of Socialist Social Justice
Socialism in action again. Show your disaffection with the ruling regime in public and this is what will happen to you.
Socialism is perfect. Anyone who disagrees with this is evil, and must be silenced.
And, as an extra measure of social justice, if you do get arrested, your family will not be given any information about you whatsoever, and your children could end up crying.
Remember, socialism is perfect.
Most of the young Cubans who demonstrated on April 30 in Obispo Street, Havana, to express their solidarity with the artist Luis Manuel Otero Alcántara continue to be detained after 72 hours.

At least ten of the 12 who demonstrated remain in the hands of the Cuban police: Mary Karla Ares González, Thais Mailen Franco Benítez, Esteban Lázaro Rodríguez López, Félix Modesto Valdés Díaz, Douglas Batista Savigne, Nancy Vera, Yuisan Cancio Vera, Lara Yumila , Luis Ángel Cuba Alfonso, Inty Soto Romero (who also went on a hunger strike).

On the previous day, the Cuban Institute for Freedom of Expression and Press (ICLEP) warned that their journalist Mary Karla Ares, the young woman who documented the events on video, is being instructed for an alleged crime of "public disorder":

"They instruct the ICLEP journalist Mary Karla for an alleged crime of public disorder for having reported live the events of last Friday when dozens of people were repressed by combined forces of the PNR and the Political Police, for trying to reach the headquarters of the MS ", denounced ICLEP.

According to information obtained by Cubanet, Ares González and Thais Mailen Franco Benítez are detained in the criminal investigation unit of 7th and 62, of the Playa municipality, Havana, and it is possible that the Franco Benítez and the rest of the detainees face the same charge of "public disorder" that the authorities are trying to impute to Ares González.

Continue reading HERE in Spanish