From our Great Enemies of the Cuban People Bureau
Once again, some U.S. senators who love to help repressive communist regimes have introduced a bill that would allow Castro, Inc. to purchase American agricultural products on credit.
Naturally, this bill is being disguised as a humanitarian gesture that will help the Cuban people and enrich midwestern farmers. Its promoters are long-time lackeys of Castro, Inc., and, as always, they fail to mention in their press releases that U.S. taxpayers would end up paying for all of the American produce sold to Castro, Inc. on credit.
None of these morally challenged American politicians likes to bring up the subject of Castrogonia's constant refusal to pay it debts, a fact that immediately dispels the smoke screen behind which they love to hide their pro-repression bills.
And, as one might expect, their press releases spew hatred against the "tiny vocal minority" who oppose this gift to Castro Inc., which would also impose a great burden on American taxpayers.
Liars, all of them, and reprehensive enablers of tyranny. Senator Leahy, especially, has established himself as one of the stauchest promoters of Castro, Inc's interests in Washington D.C.. God only knows what dark secrets lurk behind his constant loyalty. Castro, Inc. is well known for practicing extortion on American politicians — and other folks as well — by threatening to release film and photos that could seriously damage their careers.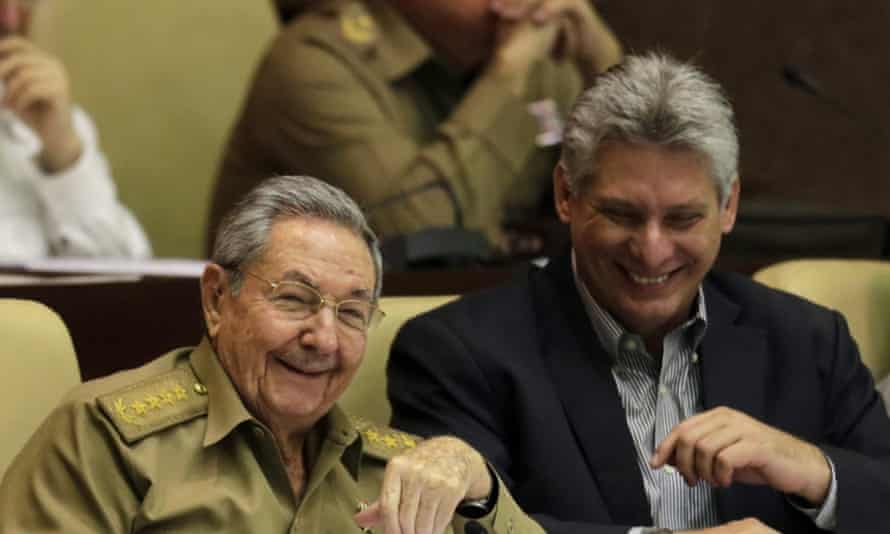 From Senator Jerry Moran's website
U.S. Senators Jerry Moran (R-Kan.), Amy Klobuchar (D-Minn.) and Patrick Leahy (D-Vt.) introduced major bipartisan legislation to lift the Cuba trade embargo. The Freedom to Export to Cuba Actwould eliminate the legal barriers to Americans doing business in Cuba and pave the way for new economic opportunities by boosting U.S. exports and allowing Cubans greater access to American goods. The legislation repeals key provisions of previous laws that block Americans from doing business in Cuba, but does not repeal portions of law that address human rights or property claims against the Cuban government.

"The unilateral trade embargo on Cuba blocks our own farmers, ranchers and manufacturers from selling into a market only 90 miles from our shoreline, while foreign competitors such as China benefit at our expense," said Sen. Moran. "This legislation will expand market opportunities for U.S. producers by allowing them to compete on a level playing field with other countries. It is time to amend our own laws to give U.S. producers fair access to market to consumers in Cuba."

"Instead of looking to the future, U.S.-Cuba policy has been defined for far too long by conflicts of the past," said Sen. Klobuchar. "As we work to rebuild our economy following the pandemic, lifting the trade embargo will open the door to a large export market and create jobs in the U.S. It's time to turn the page on the failed policy of isolation by passing our bipartisan legislation to end the embargo once and for all."

"This bill would do away with a misguided, failed policy of unilateral sanctions that harms the Cuban people and shortchanges American companies and American workers," said Sen. Leahy. "It would never pass Congress today, but a tiny, vocal minority stubbornly opposes its demise. The consequence, besides blocking U.S. exports and income for America's farmers and manufacturers, is that our competitors are reaping the benefits of our shortsightedness. It should be debated and voted on in the Senate."

Continue reading more of this horseshit HERE