From our Bureau of Socialist Tolerance and Social Justice
It seems Castro, Inc. is resurrecting one of its favorite methods of punishment. Why lock up dissidents and leave them idle all day long when you can lock them up AND force them to work?
Back in the 1960'ss forced labor camps were all the rage in Castrogonia. And you didn't even have to commit any crime. If Castro, Inc. didn't like you for any reason, you'd end up in one of these camps. Homosexuals and devout Christians were two of the favorite targets of Castro, Inc.
Or, if you were a male and you requested an exit permit, you'd be sent there too, for an indeterminate amount of time, so you could "pay your debt to the Revolution" before leaving. Many Cuban families were torn asunder this way, with mom and the kids in exile while dad worked as a slave in one of Castro, Inc.'s camps.
Oh, and now there is an extra cruel twist to this emerging situation: the slaves are now required to bring therir own sheets, towels, a bucket for water, cleaning utensils and other hygiene products.
Lovely regime. Absolutely lovely.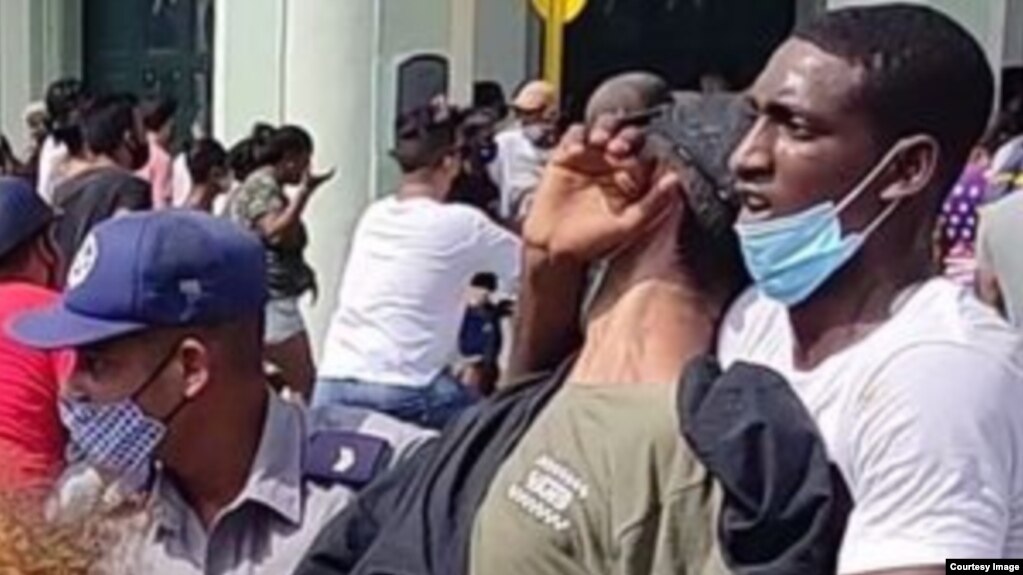 Loosely translated and abridged from Marti Noticias
Armando de Jesús Sardiñas Figueredo, 20, denounced this Monday on his social networks the sentence imposed by the Supreme People's Court (TSP) for daring to express his position against the communist regime on the island, as thousands of Cubans did on July 11 in various regions of the country.

"Well this is the reality, sanctioned to 10 months of (forced) correctional labor for just thinking differently, for just not agreeing with what is wrong, for not keeping quiet and expressing what I feel. It shows that human rights are violated in Cuba, that freedom of expression is violated. Rights are not an option, it is something that belongs to all citizens of a country, "he wrote.

The young man was sentenced to "ten months of deprivation of liberty subsidized by correctional work" with internment in the CTEM center of La Lima, Guanabacoa, to which he will have to go on October 7 to work in agricultural work, a sentence that is reminiscent of the feared Military Units for Production Aid (UMAP) that in the 1960s concentrated thousands of Cubans as prisoners for their political, religious or sexual stance, and were forced, among other punishments, to work in the fields.

The document published by Sardiñas Figueredo indicates that he must bring his own sheets, towels, a bucket for water, cleaning utensils and other products because "the Correctional Center cannot guarantee them." He also specifies that, if he does not appear in compliance with these requirements, this sanction is revoked due to the deprivation of liberty initially imposed.

Sardiñas Figueredo told the independent newspaper that he never offended or attacked any official, who joined the protests after finding out on social networks and that several State Security agents immobilized him, mounted him on a patrol and transferred him to the Zanja police unit, where he was in a cell with more than 70 people.

Later, he was practically forced to sign a document accusing him of "public disorder" and he was imprisoned for ten days in 100 and Aldabó, Havana.

Entire article HERE in Spanish