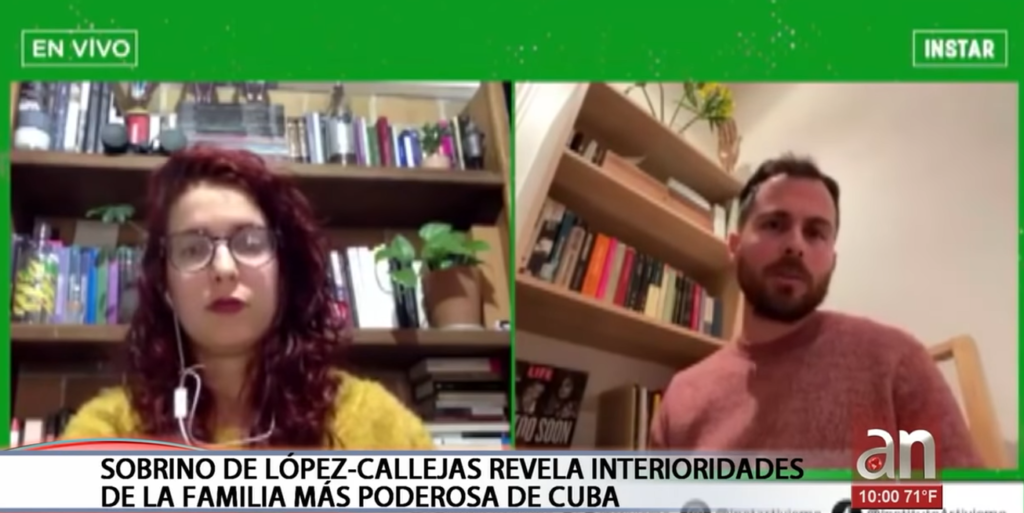 From our Bureau of Life at the Tippy-Top of the Utopian Dream
The nephew of Raul Castro's ex-son-in-law has been forced into exile due to death threats from his drug-addicted cousin, Raulito Castro, a,k.a. ""The Crab", who serves as King Raul's bodyguard. These threats were issued after he committed the mortal sin of siding with the July 11 protesters.
His uncle is not only the father of some of King Raul's grandchildren, but also the oligarch who runs GAESA, the Castro, Inc. monopoly that controls the entire Cuban economy.
Now in exile, this privileged child of the so-called Revolution is giving glimpses of life at the royal court, and predicting a fierce power struggle in the near future, as soon as King Raul and all the other elite "dinosaurs" who have been ruling Castrogonia finally die.
Abridged and loosely translated from Periodico Cubano
Carlos Alejandro Rodríguez Halley, nephew of the powerful military man Luis Alberto Rodríguez López-Calleja, president of the GAESA conglomerate of companies, revealed plans of the leadership that leads the country from the shadows.

According to the actor, who gave an interview to the International Institute of Artivism "Hannah Arendt" (INSTAR), directed by the artist Tania Bruguera, both his uncle and the oligarchs who surround him "are waiting for all those dinosaurs to die" to share the country, as happened in the former Soviet socialist republics, where when the system fell, state leaders took control of private companies that were previously state-owned.

"How many dinosaurs are there? In other words, Raúl Castro, José Ramón Machado Ventura, Ramiro Valdés, Guillermo García Frías… are people who are – I believe – more than 90 years old, "commented the nephew of the Division General, a member of the Political Bureau of the Communist Party of Cuba ( PCC) and deputy to the National Assembly for the municipality of Remedios.

From the spontaneous social outbreak that the Cuban people staged against the dictators on July 11, the young man called on his family to initiate a process of democratic transition, but his decision has brought threats from his cousin Raúl Guillermo Rodríguez Castro (El Cangrejo).

"' Take care, you worm, I'm put up for you. ' It is a threat, Luis Alberto can kill me as well as some enemy of his so that people think it was him ", revealed the artist, based in Spain.

About his cousin, whom he refers to as Raulito, he said that he is a drug addict. "I do know that Raulito takes drugs. I've seen him drugged heavy in front of me ", he specified about El Cangrejo, who acts as a bodyguard for his grandfather.

Whole story HERE