From our Bureau of Great Escapes with some assistance from our Shameful Lack of Diversity Bureau
Lately a lot of Cuban athletes have been defecting. Most of them hope to cash in on their athletic talents.
These latest defectors can't count on six- or seven-figure contracts. They've simply come to their senses and decided to bail out of their native hellhole.
Curiously, this particular sub-group of the National Chorus is comprised mostly of white Cubans. Defecting athletes tend to be black. Gee, Mildred, could this be an indication of racism at Castro, Inc.'s Ministry of Culture?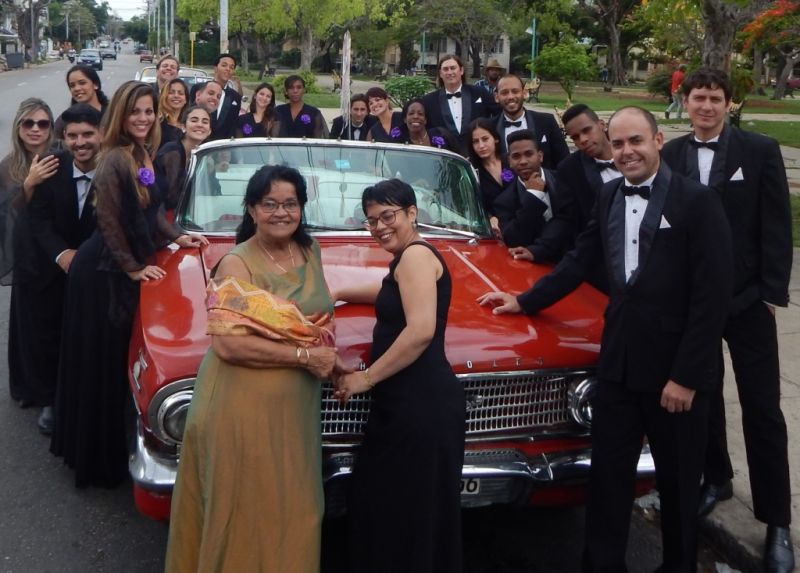 Loosely translated from Periódico Cubano
Nine members of the Entrevoces chamber choir, belonging to the National Choir of Cuba, have stayed in Spain after making the decision not to return to the island after a concert tour of the European nation.

According to exclusive statements for Periódico Cubano by one of the 18 members of the choir, directed by Maestra Digna Guerra, the nine members did not show up at the airport, where a commercial flight would bring the choral group back to Cuba on Tuesday 3 May 2022.

Soon, the source, who requested anonymity, promised to mention to this newsroom the names of the members who have decided to leave the professional project in search of a better future outside of Cuba.

The Entrevoces group is made up of men and women with the choral ability to interpret music from all periods and styles, from Spanish, English and Italian Renaissance polyphony, to contemporary music, black spirituals, Latin American folklore and Cuban music in general.

Continue reading HERE in Spanish