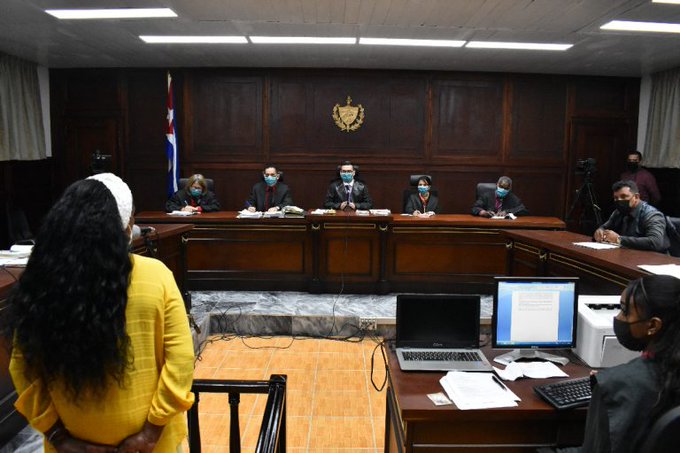 From our Bureau of Truly Criminal Socialist Social Justice with some assistance from our indefatigable Captain Renault Bureau of Shocking Surprises
Whoa! We're shocked, shocked to learn that Good Old Mother Spain has been paying for the training of the very same judges who have doled out insanely long prison sentences to all of the 11 July protesters in Castrogonia.
How's that for 21st century neocolonialism?
Loosely translated from Marti Noticias:
A Cuban exile group in Spain questioned the use and destination of the money donated to the island for the "training of judges," according to reports at an event for the five years of the Political Dialogue Agreement between Havana and Brussels.

"I was stunned that, with European taxes, the training of Cuban judges was being financed. The same judges who have condemned the young people who took to the streets on July 11", denounced Sayde Chaling, of the Ibero-American and European Alliance against Communism.

The activist spoke at the end of a panel on "challenges and opportunities" of cooperation with Cuba, held at the Casa de América, in Madrid.

In one of the most controversial moments, Laura Oroz Ulibarri, director of Latin America and the Caribbean, of the Spanish Agency for International Cooperation (AECID), confirmed that Madrid has financed in Cuba the "training of judges, and support, from a technical perspective, to the judiciary".

"They are aware that they are talking to a dictatorship. And the most serious thing is that, presumably, they have to know that the money that is used to build schools or agricultural programs is not fulfilling the function that it has to fulfill. And this is really unfortunate," Chaling told Radio Televisión Martí.

Continue reading HERE in Spanish