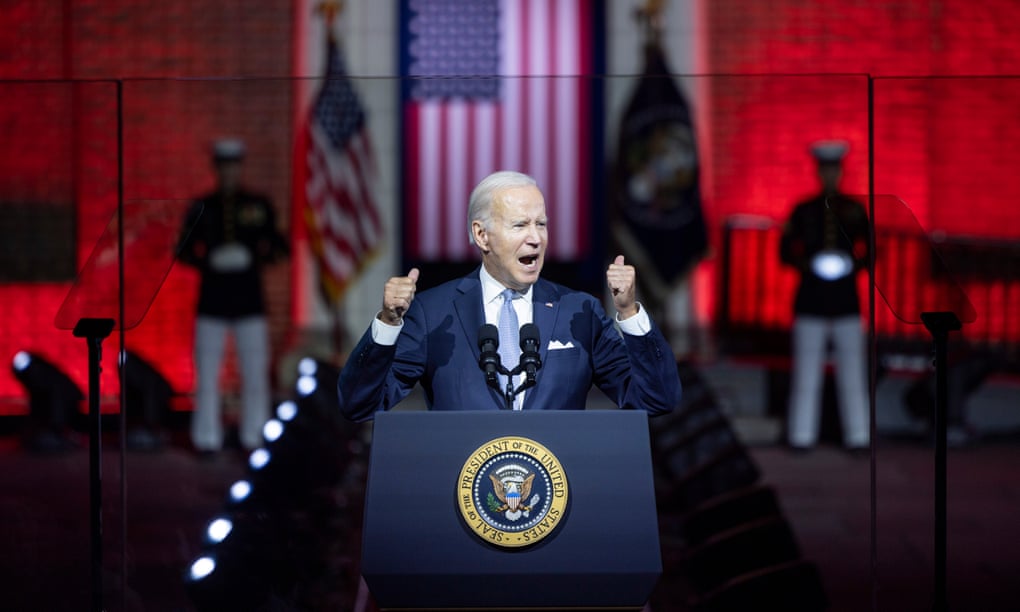 Actually, while the Fidel Castro analogy quoted below is perfect, indeed, the aesthetics and rhetoric of the spectacle in question are more reminiscent of Nazi Germany than Communist Castrogonia. No spectacle ever staged by Castro, Inc. was ever artistically sophisticated.
Jar-Jar Biden and whoever staged and wrote his latest speech proved that goofy Uncle Joe could be absolutely scary. But Halloween and the mid-term election are still two months away. What else can we expect between now and then?
Go HERE for the whole horrifying spectacle reminiscent of Leni Riefenstahl's film "Triumph of the Will" and Orwell's novel 1984. Forget about references to Dante's sixth circle of hell in the quote below. That section of Dante's Inferno isn't as scary as the hellish scenario which appeared on American television this week. But the reference to Fidel is definitely adequate. And let's not forget that Fifo admired Hitler and Mussolini and closely aped their gestures in his speeches.
From Paula Bolyard at PJ Media, via Hot Air
"For most politicians, Independence Hall in Philadelphia would be the perfect backdrop for a patriotic speech. But Biden's handlers apparently thought it would be better to stage the boss's dark rhetoric with blood-red lighting and shadowy Marines standing at attention, suggesting a cross between the 6th circle of Hell and a Fidel Castro rally."