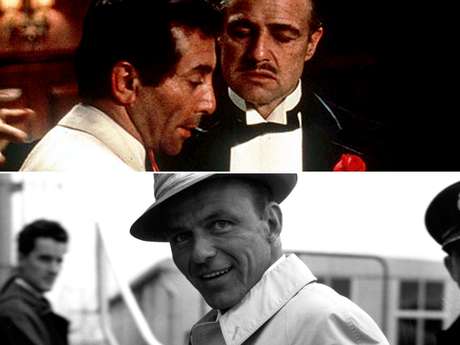 We remember Frank Sinatra today. He was born in New Jersey on this day in 1915.
Was he the greatest male vocalist of the 20th century? I don't know but he has to be among the finalists.
According to a recently article, Frank Sinatra confronted Mario Puzo, the author of "Godfather":
"Mario Puzo's novel The Godfather received acclaim when released in 1969, but not everyone was a fan.

Frank Sinatra was not pleased.

Sinatra would have turned 100 on Saturday, Dec. 12.

One of many tales intertwined with the legend's career is the persistent rumor that he was basis for singer (and Vito Corleone godson) Johnny Fontane — the similarities were so striking, in fact, even Sinatra was convinced.

Sinatra was so mad about the apparent similarities, he berated Puzo one night in a Los Angeles hotspot, according to a August 1972 New York Magazine piece by The Godfather author."
We will never know but it makes for a great story.
P.S. You can listen to my show (Canto Talk) and follow me on Twitter.