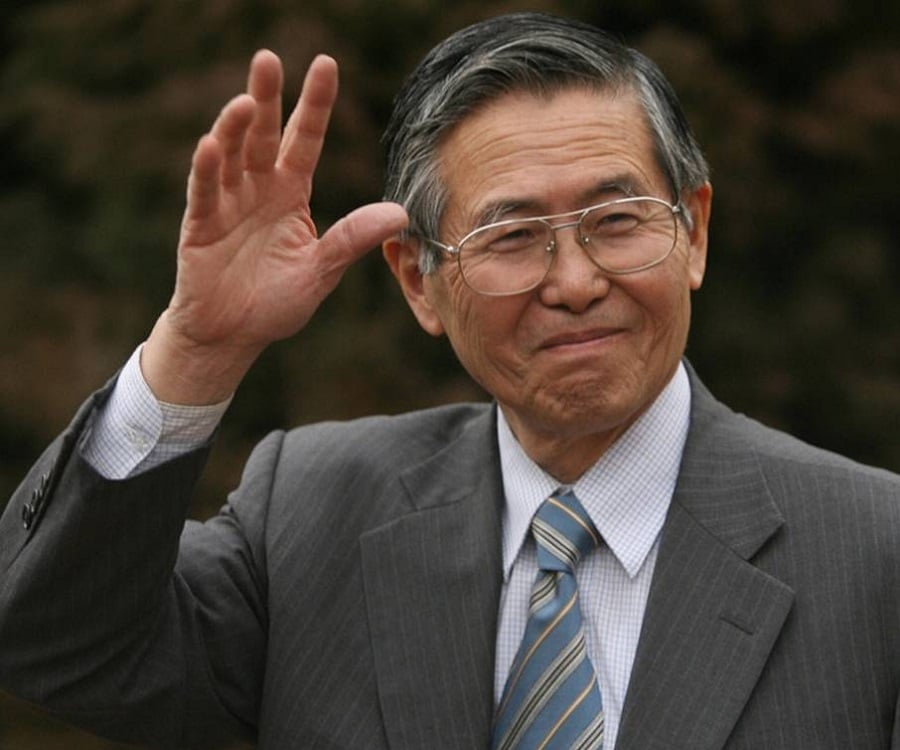 Talk about a controversial decision. We just learned that former President Fujimori was pardoned for medical reasons down in Peru. The reaction was about what you would expect, as we see in this update from Peru:
Former President Alberto Fujimori, in his first public statement since being granted a medical pardon, acknowledged on Tuesday that he had disappointed many Peruvians and asked for forgiveness "with all my heart."

A video of Mr. Fujimori speaking from a hospital bed was released on his official Facebook page on Tuesday. The former leader, who had been imprisoned for human rights abuses, also thanked President Pedro Pablo Kuczynski, who had granted the pardon.

"I am aware that the results during my government on one side were well received," Mr. Fujimori said in the video. "On the other hand, I recognize that I have also disappointed other fellow Peruvians. I ask them to forgive me with all my heart."

The decision to pardon Mr. Fujimori, who is 79 and has cardiac arrhythmia and tongue cancer, among other medical problems, prompted an outcry across the nation. Thousands have taken to the streets across the country to protest the move.
This is a tough one, but I think that President Kuczynski got it right.
Fujimori indeed broke the law and was convicted. However, he retains a huge following in the country. His daughter Keiko, for example, leads the Fuerza Popular party and nearly won the presidency in 2016.
As many Peruvians have told me, he was a strong leader but made a few mistakes. I cannot help but compare that to how many Americans see the late President Nixon.
Fujimori made his mark with the Peruvian people when he spearheaded one of the great rescue of rescues in 1997. It made him into a national hero, at a time when the country needed a hero. It was truly amazing:
Peruvian commandos last night ended the four-month siege of the Japanese embassy compound in Lima in a surprise attack.

Peru 's president, Alberto Fujimori, said one of the hostages, supreme court judge Carlos Giusti, had died in the operation. He was wounded and suffered a heart attack, the president said. He added that two government soldiers had been killed, and said that all 14 rebels in the compound were dead.

An explosion rocked the diplomatic suburb and flames and smoke poured from the embassy roof. Gunshots, scurrying soldiers and the fires suggested that the armed rebels offered some resistance. A report on local television said they were surprised while playing their daily game of football.

Ambulances rushed to the scene as military helicopters clattered overhead, and soldiers picked their way carefully through the mines and boobytraps laid by the guerrillas during 126 days of occupation.

Among the hostages was Peru 's foreign minister, Francisco Tudela, who was carried out on a stretcher. Morihisa Aoki, the Japanese ambassador, was also wounded but waved from an ambulance.

Freed hostages hugged and kissed one another and Peruvian forces jubilantly pulled down the Tupac Amaru flag.

President Fujimori later walked, looking victorious, into the compound, escorted by troops. He wore a bulletproof vest.
It was like the Peruvian version of the Israeli raid at the Entebbe Airport in 1976. It was well executed, dramatic, and Peru erupted with pride.
He cemented his image that day as a strong leader. After all, it was like a movie, with the president wearing a bulletproof vest singing the national anthem on television. It was indeed dramatic! I can still remember watching the news reports on TV.
We wish Fujimori well. It appears that he is very ill and won't hang around much longer.
P.S. You can listen to my show (Canto Talk) and follow me on Twitter.