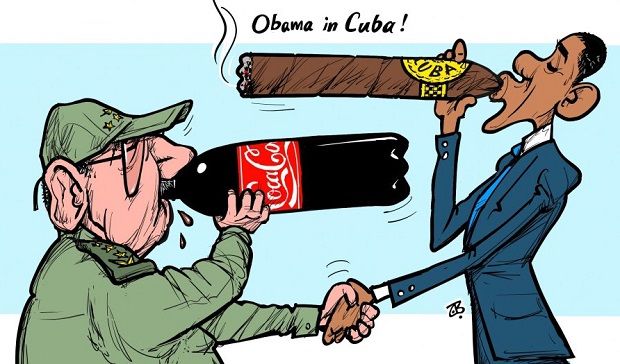 We just learned today that Raul Castro was rather generous with President & Mrs. Obama.     This is what I mean:
Castro gave Obama 205 cigars of an unnamed brand, a humidor and cigar cutter along with the bottle of rum in 2015.

The tobacco and booze were accompanied by a carved wooden bust of Abraham Lincoln.

The next year, Cuba's president gave former First Lady Michelle Obama a white linen dress and a large decorated ceramic plate worth an estimated $1,190.

The Obamas' two daughters also received linen dresses from Castro, two prints and a Cuban music collection on CD valued at $1,164.

Rhodes got 10 cigars, a silver earring and necklace jewelry set and a music CD worth a total of $670 in 2016, according to the State Department documents that will be published in Thursday's editions of the Federal Register.
Well, did President Obama smoke them or Mrs. Obama wear that dress?
PS: You can listen to my show (Canto Talk) and follow me on Twitter.